School of Social Sciences, Business & Law news
There are 43 relevant news articles |

RSS feed | Teesside in the news
---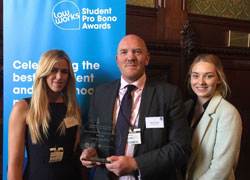 Award recognition continues for Law Clinic
27 April 2017
Teesside University Law Clinic has won national recognition in the LawWorks & Attorney General's Student Pro Bono Awards 2017.
---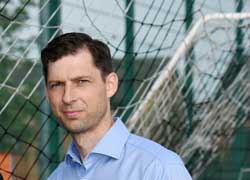 Will digital media be decisive in the general election – as it was in Donald Trump's victory?
26 April 2017
Theresa May's refusal to appear in television debates during the General Election campaign may be smarter than it appears, according to a team of researchers examining society's use of the internet and digital technology.
---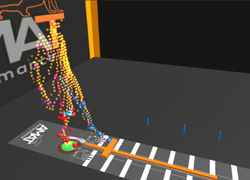 University research is helping to develop the footballers of tomorrow
20 April 2017
A Yorkshire business is using motion capture technology to develop the next generation of footballers, thanks to a joint research project with Teesside University.
---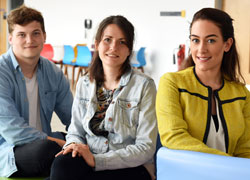 Students showcase their research at national conference
18 April 2017
Students involved in research at Teesside University have been invited to present their work at a national conference.
---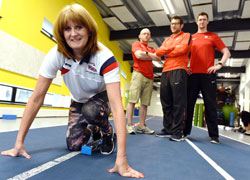 Teesside academic prepares for international sporting event
10 April 2017
A Teesside University academic is preparing to compete in a major international sporting event as a result of donating a kidney to a complete stranger.

Watch the video
---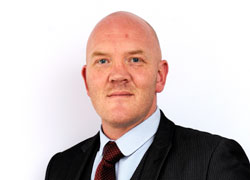 Law Clinic receives national recognition three years running
07 April 2017
Teesside Law Clinic has been shortlisted for the Pro Bono/Community Initiative in the Northern Law Awards for the third consecutive year.
---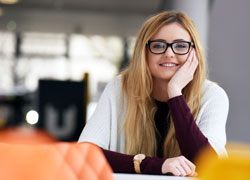 Calculated move was the perfect solution for Abbie
01 April 2017
Switching from an apprenticeship to higher education has added up for Teesside University accountancy student Abbie McDonald.
---
Pioneering researcher is one of country's leading social scientists
31 March 2017
A leading professor at Teesside University's School of Social Sciences, Business & Law, whose work includes research around managing the needs of offenders, youth justice and the criminalisation of migrants, has received a prestigious national fellowship.
---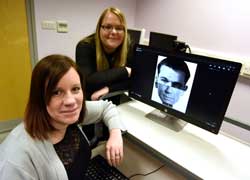 New study to shine a light on face blindness
20 March 2017
Researchers at Teesside University are hoping to raise awareness about a rare developmental disorder and find out more about the psychological impact it has on people's lives.
---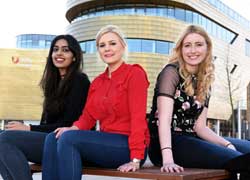 Three Teesside students to present research in Parliament
10 March 2017
A trio of Teesside University Psychology students are set to present their research in Parliament in front of MPs and policy makers.
---
View articles 11 - 20