Emma Hutchinson
Emma is Programme Executive Enterprise South at The Prince's Trust
MSc Criminology
'University is definitely worth it – it's been the best time of my life.'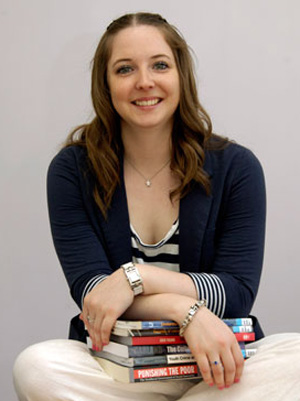 I studied crime and investigation at University because it covers such different subject areas – criminology, law, psychology and forensics. I chose Teesside because no other university offered such a diverse course, and it helped that it was so close to home. It's an ideal place to study – everything is on one campus, it's a very friendly environment and it's close to the town centre. Great for me as I love shopping!
At first I was really nervous about meeting new people and being taken out of my comfort zone. But the tutors are really friendly and helpful – before I knew it I had made friends for life. There is always something going on in the Students' Union which is cheap – I made plenty of new friends there. And I love to ski and snowboard so I joined the University's snow sports team and went on a week's ski holiday which was amazing.
Teesside University met all my expectations and more. I loved going to every lesson which helped me stay engaged and get first-class honours. The most challenging aspect was definitely the dissertation at the end of my third year. I stayed on to study at postgraduate level – I already knew the tutors and was offered a great opportunity to base my dissertation on Cleveland Police. I was also given a grant towards my course fees.
I work for The Prince's Trust, helping young people start up their own businesses. Although my job isn't directly related to my subject, I don't think I would have got it without my degree or University experiences. I worked as a student mentor at University, helping raise the aspirations of local school children. And my degree helped me understand the legal system and why some people commit crime. I come into contact with ex-criminals who want to change their lives. And I work with many underprivileged young people who want to change their lives so it's definitely helped.
University is definitely worth it – it's been the best time of my life. If, like me, you study a subject you enjoy, you will love being there.