Laura Anderson
A level Psychology teacher, Durham School
Teaching in the Lifelong Learning Sector
'The teaching placement was hard work but very rewarding.'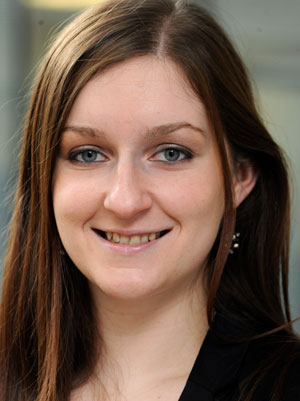 What brought you to study at Teesside?
I worked for three years after my undergraduate degree. I wasn't happy so I was ready to return to studying. I decided to teach. I chose to study a postgraduate certificate in education (PGCE) at Teesside – a compulsory requirement for teaching posts, and the first stage in achieving qualified status.
What was the course like?
I enjoyed the supportive atmosphere between students on my PGCE course as we developed as teachers. It was great to see the tutors actively encouraging this process. I particularly enjoyed Continuing Personal and Professional Development, exploring my own development needs alongside some of the sector's wider debates. I am also enjoying the Individual Study module as it's based on my choice of topic – one which will inform my teaching practice.

The teaching placement was hard work but very rewarding – a learning experience in itself each and every day. I gained more than 150 hours' teaching experience during the course – a requirement of qualifying as a teacher. I taught A-level Psychology at Trinity Catholic College and BTEC Business Studies at Thornaby Academy.

I recommend Teesside University – the facilities are great, very much built around students' needs, and I recommend the course – the level of support and the employment opportunities.

What are you doing now?
I now teach A-level Psychology at Durham School and I hope to be involved at the school in a pastoral sense. It was the first post I applied for – I was thrilled to be offered the position. The knowledge I gained throughout my course allowed a strong application form and interview, and my experiences allowed me to relate to the students, effectively delivering a lesson without resources and only 20 minutes preparation time. My knowledge and experiences allow me to deliver the Psychology programme, offering my students as many learning opportunities as possible.