Tobias Halford
Tobias came to Teesside University through Clearing, and plans to train as a primary school teacher.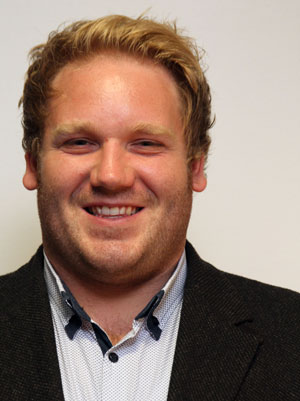 BA (Hons) Early Childhood Studies
What brought you to study at Teesside University?
It was a zig-zag route … After GCSEs I studied art and design BTEC, then did an NVQ in hairdressing, then spent two years on missionary work for my church – I'm a Mormon. I married, and moved to the Teesside area where my wife comes from, and worked as a hairdresser for a few years. But I wanted to do something that makes a real difference to people's life, and thought of primary school teaching. My plan is to complete a PGCE after this degree. I am so glad Teesside admitted me despite my lack of formal qualifications.
What's the course like?
I have completed one year, and the modules might have been tailored for me. I also volunteer in a local primary school on day a week, helping out in any way I can. And I still do a bit of hairdressing on the side to supplement my income.