Luke Walker
Luke owns and runs his own fitness studio, using skills he learned at Teesside.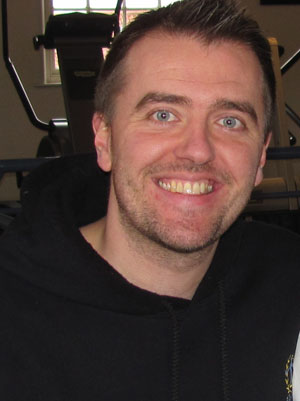 BSc (Hons) Sports Studies
What drew you to study at Teesside?
I was sporty at school, and I came to an Open Day and was impressed by how everything was put together.
What was the course like?
It was great – and so was the social life.
What are you doing now?
I'm the managing director of Bawtry Health and Fitness Studio
www.bawtryhealthandfitness.co.uk. I'm the owner, director, secretary, manager and gym instructor. I started the business in 2006, after working as a part-time gym instructor for Rotherham Council, and then as a remedial massage therapist for Rotherham United football club.

I also work as an exercise therapist in the Rotherham Institute for Obesity. Find out how you can get involved in our Bawtry Olympic Challenge 2012 www.bawtryhealthandfitness.co.uk/olympic-challenge-2012.html.