School of Social Sciences & Law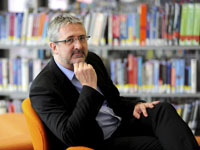 Unique degree developed to help equip investigators with vital skills

The School of Social Sciences & Law provides excellence in teaching and research in a diverse range of areas.
T: 01642 342308
E: sssl-ug@tees.ac.uk (undergraduate)
sssl-pg@tees.ac.uk (postgraduate)
Clearing
Don't miss out! You can secure a place at Teesside University through clearing.

Courses available in Criminology, Sociology, Law, Psychology and Sport & Exercise.

Call our 24-hour clearing hotline (13-17 August) or visit tees.ac.uk/clearing.
POLCON5
3-4 September 2014
The fifth annual conference of the higher education forum for learning and development in policing
Find out more