Enteprise
The Real World Business School
Work with us - in these challenging times, return on investment is key and we believe that an investment in knowledge still pays the best interest.
Training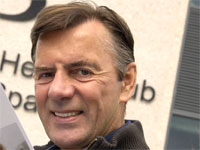 'Teesside University is a fantastic university for working with business, and what it's doing to stimulate entrepreneurship is very close to my heart. I know from the start up companies I've dealt with and the graduates I've taken on in my own business they've got what it takes to succeed.'
Duncan Bannatyne, honorary graduate and star of Dragon's Den.
We are committed to creating and delivering value to our students and business clients. Many of our staff have a wealth of industry experience to draw upon and some maintain active interests in enterprise through board-level non-executive directorships, consultancy and research projects.
Whether your firm is well established, a recent start-up, or a dream you want to turn into reality, we can help you to prosper and grow. Our experts can support and inspire you by offering a range of services.
Bespoke training
We can work with you to create the right solution for your individual needs, such as bespoke programmes and accreditation of in-house training.
More about bespoke training
Consultancy
We have a wealth of consultancy experience and expertise. It doesn't matter what size your business is – our clients range from small and medium enterprises to national and multinational businesses and major public sector organisations. Our consultancy expertise includes:
Knowledge transfer
If you need to make a strategic change, develop a new range of products, enter a new market or develop new technologies, business systems or processes a knowledge transfer project (KTP) or a knowledge exchange could be exactly what you need.
More about knowledge transfer
Leadership development
Our Centre for Leadership and Organisational Change (CLOC) develops and consolidates research, consultancy and training activities.
More about leadership and organisational change
Work based studies
Work based studies (WBS) is a modern way of gaining a degree at undergraduate and postgraduate level using the valuable learning you gain through work as the basis of your individual programme of study.
More about work based studies
Contact us
For further information:
E: tbsenterprise@tees.ac.uk
T: 01642 342868.