Alumni say...
Graduates from Teesside University span the globe
Here some of our successful alumni detail how Teesside helped them on their career path.
Tell us about your career
We want to shout about your achievements, so can you provide us with a graduate profile? It's a great opportunity for you to promote yourself and your organisation. You might even feature in our publicity materials or in Teesside Graduate magazine.
Tell us about your time at Teesside University
Refresh this page for more alumni views.
Mariana Rath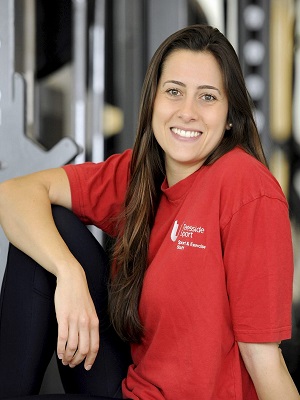 MSc Sport & Exercise, 2015
I really enjoyed the independent learning elements of the course, as they gave me the freedom to explore the subjects in which I was most interested.
Meet Mariana Rath

Antony Daley
BSc (Hons) Computer Science
Anthony's degree has led to a consultancy career.
'The best bit about the course was the end result - my first-class degree has changed my life.'
Meet Antony Daley

Francis Hung Kwong Ho
BSc (Hons) Computer Science, 1979
Francis graduated when Teesside was still a polytechnic, and has had a successful and varied career.
The teaching and the facilities were everything I hoped for.
Meet Francis Hung Kwong Ho

Tristan Alltimes
BA (Hons) Marketing, 2001
Tristan's degree led to a successful career in Britain – and now in Australia.
The course helped me identify my strengths and weaknesses and taught me to focus on the important aspects of a marketing career.
Meet Tristan Alltimes

Dave Norman
BSc (Hons) Computing
Dave changed courses and has found a job using skills he learned on both courses.
Having access to staff with a mixture of academic and industrial backgrounds was fantastic.
Meet Dave Norman

Ellen Dudley
BA (Hons) Computer Games Art
Ellen's placement was the highlight of her course.
I was able to apply my previous knowledge of fine art principles whilst learning new software and skills I had never touched on before
Meet Ellen Dudley