Alumni say...
Graduates from Teesside University span the globe
Here some of our successful alumni detail how Teesside helped them on their career path.
Tell us about your career
We want to shout about your achievements, so can you provide us with a graduate profile? It's a great opportunity for you to promote yourself and your organisation. You might even feature in our publicity materials or in Teesside Graduate magazine.
Tell us about your time at Teesside University
Refresh this page for more alumni views.
Nauman Ahmad
BEng (Hons) Electrical and Electronic Engineering, 2014
Nauman has gone straight into a job using his new skills, including those he learned during his industrial placement year.
The group projects were a major contribution to obtaining my placement and securing my graduate job.
Meet Nauman Ahmad

Stuart Wilson
BEng (Hons) Electronic Engineering*
Stuart is now a Chartered Engineer, working as a Technical Director for Sweco.
'All elements of my time at the University have set me up for my future, from using the latest technology to socialising and meeting other people.'
Meet Stuart Wilson

Hannah Dodsworth
BA (Hons) Journalism
Hannah's work placement opened her eyes to see that journalism isn't restricted to just media.
I would absolutely recommend this course to anyone. So much so my younger brother is now studying here and loving it too.
Meet Hannah Dodsworth

Mariana Rath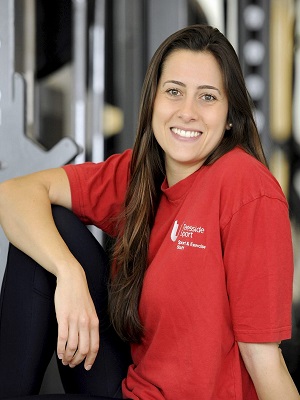 MSc Sport & Exercise, 2015
I really enjoyed the independent learning elements of the course, as they gave me the freedom to explore the subjects in which I was most interested.
Meet Mariana Rath

Crystal Cha
BA (Hons) Multimedia Journalism
Crystal came from Malaysia to top up her qualification, returned to Malaysia to begin a successful career in corporate communications and is now ready to embark on an MBA.
I had great feedback and mentoring from the lecturers who were actual practitioners themselves.
Meet Crystal Cha

Emma Peacock
BSc (Hons) Forensic Science (Extended)
Emma worked in engineering, but took a career break to take care of her family. Returning to education as a mature student led her onto a new career path.
'I thought that having a family and young children might limit me, but if you organise yourself then it is not a problem. If I can do it, anyone can.'
Meet Emma Peacock