Alumni news
There are 43 relevant news articles |

RSS feed | Teesside in the news
---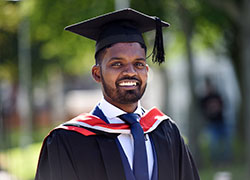 Mayu says his studies helped to shape his future
17 July 2019
A graduate who fled war-torn Sri Lanka six years ago has achieved a personal goal which he set himself when he arrived in Middlesbrough.
---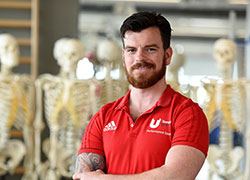 Change of direction provides the right career route for Simon
16 July 2019
With a new job and a new baby on the way it is a busy time for Simon Gaffney, who graduates today with a BSc (Hons) Physiotherapy.
---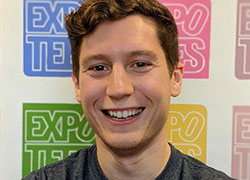 Computing degree leads to dream job for Richard
15 July 2019
Studying computing at Teesside University has led Richard Bowman straight into his dream job.
---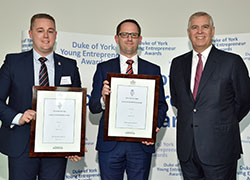 Royal appointment for student start-up company
11 July 2019
A business founded by two Teesside University aerospace engineering students has won a prestigious entrepreneurial award.
---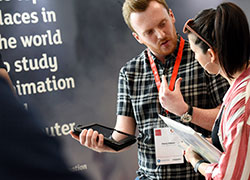 Creative graduates gathered in the capital for ExpoTees London
10 July 2019
Teesside University graduates rubbed shoulders with industry leaders while showcasing their world at creative studio Framestore in London.
---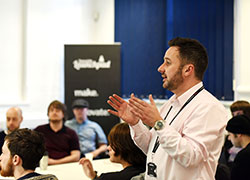 Funding opportunity for graduate entrepreneurs
03 July 2019
A start-up programme which offers early-stage businesses thousands of pounds worth of support is seeking a new cohort of entrepreneurs.
---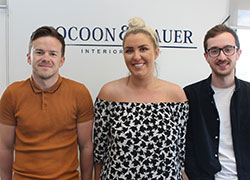 Graduates boost interior design team
02 July 2019
Interior design specialists Cocoon & Bauer have welcomed two Teesside University graduates to their expanding team.
---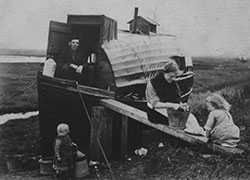 Reviving memories of Greatham Creek
11 June 2019
A forgotten piece of the region's little known history has been brought to life on the big screen by a Teesside University academic.
---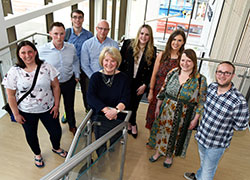 Ten years of giving celebrated at Teesside University
06 June 2019
One of Teesside University's pioneers for scholarships and prizes has been recognised for the positive contribution she has made to the lives of dozens of students and graduates.
---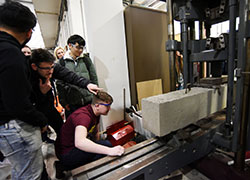 Still time to apply for civil engineering apprenticeship opportunities
05 June 2019
Durham County Council and Teesside University are working in partnership to offer eight new Degree Apprenticeships for those looking to further their careers in civil engineering.
---