News
New funding stream enriches student experience through India dental camp
A dental graduate was able to visit India to provide dental treatment and education to children from the poorest communities thanks to a new funding scheme now available for Teesside University students.
More information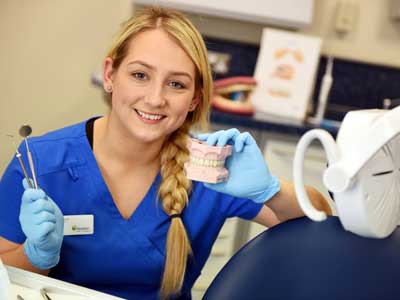 Amy Jury.
---
Amy Jury, who graduated with a BSc (Hons) Dental Hygiene and Dental Therapy, was one of the first recipients of the Student Experience Fund.

She spent two weeks in India with the charity Schoolhouse, providing voluntary dental care in schools and orphanages.

The Student Experience Fund is a unique funding stream which allows students to access grants for specific projects or activities which will enhance their learning experiences and make a wider positive contribution, including international excursions, exchange opportunities and field trips.

Amy, 24, was desperate to take part in the trip to India but was struggling to raise enough funds for the fees, flights, visas and vaccinations. She raised some money herself but then found out about the Student Experience Fund and was successful in applying for £750 to help fund the charity visit to India.

'I am extremely grateful to Teesside University for providing me with this additional funding,' explained Amy.

'The placement in India has enhanced both my clinical and interpersonal skills and abilities. I gained a vast amount of experience in a very unusual and challenging setting which I believe has made me a better dental therapist.

'It also enabled me to learn more about global health issues and dental traditions in other countries.'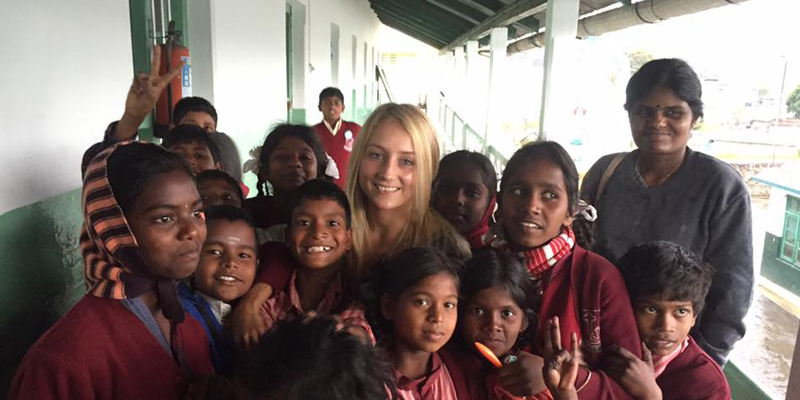 In India, no government dental programme exists, but there are lots of private dental practices. Often people cannot afford treatment or the travel to access it, leaving many with dental problems left untreated.

Amy was part of a group of students and graduates who visited schools and orphanages, treating over 1,300 children during the duration of the dental camp and providing dental education.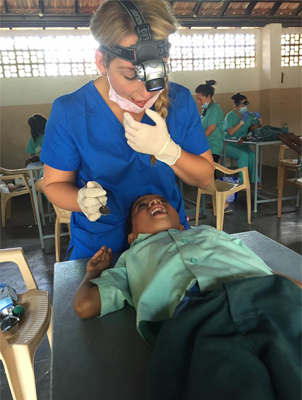 Final year Teesside University student Jessica Brice was also part of the group having also accessed the Student Experience Fund to help finance the trip.

She said: 'Not only was the experience rewarding from a personal level to help those in need, but the practical experience I gained to take forward in my degree and career is second to none.

'Although I did some fundraising myself, it wouldn't have been possible for me to raise all the funds alongside continuing with my studies without my work being affected. I am very grateful I was selected to receive the Student Experience Fund as it was just the help I needed and allowed me to continue to focus on my academic work.'

Amy, who is now employed at Coxhoe Dental Practice, added: 'My experience in India was a truly enriching and unforgettable one, which developed me professionally and personally.

'We had to adapt to conditions which were very different from what we were used to. This was sometimes uncomfortable, but very empowering at the same time. The Student Experience Fund is a great initiative which provides access to fantastic opportunities such as this.'

01 February 2017