Bryan Bunn
Bryan completed a part-time MBA and he is now the Managing Director of an award-winning Teesside company.
'Studying the MBA at Teesside has worked very well for me.'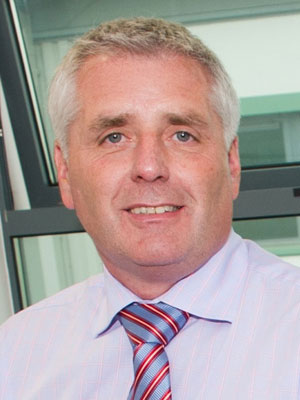 How did the MBA help you in your career?
The MBA gave me the theoretical background, support and confidence to complement my practical experience. It also helped differentiate me from my peers who didn't have this level of qualification.
How has your career developed since you completed your MBA?
During my engineering career I worked in the oil and gas, petrochemical, nuclear, iron and steel sectors. Upon graduating, I was promoted to operations manager at the company for which I was working at the time.

Some years later I left to become the UK general manager for an international technology and engineering company. When this business closed its UK office I set up my own business, Nortech.

Nortech is an independent engineering and project management service provider that supports the energy, oil & gas, petrochemical and iron & steel industries. We started with just four staff in 2010 and have expanded rapidly. We were awarded 'newcomer of the year' at the North East Business Awards, and now employ around 80 people.


Would you recommend Teesside University and the MBA?
Yes, it has worked very well for me. Five of my staff are currently enrolled on courses at Teesside University.