Helena Johnson
Helena has experienced Teesside University as a student and as a lecturer.
BSc (Hons) Professional Studies in Healthcare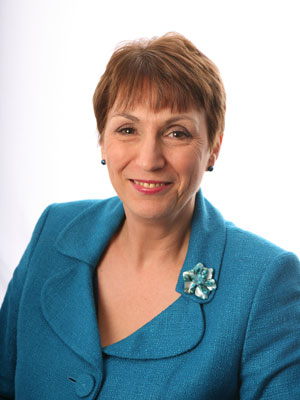 What was the best thing about your course?
I enjoyed studying with a range of healthcare professionals, which mirrored the role I had as a clinical therapist in the NHS.
How did your time at University help develop your career?
I worked for 20 years as a physiotherapist in the NHS and decided to complete my BSc at Teesside part time. An option module on Education really interested me, and together with many years experience as a clinical educator of physiotherapy students I decided to study for a teaching qualification that would allow me to teach undergraduate physiotherapy students in a university.

I completed a PgDEd at Northumbria University, and started teaching as a Senior Lecturer there in 1998, returning to Teesside University as a Senior Lecturer in 2002-07, where I also became Head of Programme for the MSc Advancing Clinical Practice, which had specialist pathways for a range of allied health professions and nursing.

I completed my MEd at Northumbria University and my EdD at Durham before joining York St John University, where I am now Physiotherapy Lead for Strategic Developments. Here, I am focusing on developing and integrating inter-professional learning and service user involvement into the undergraduate curricula in physiotherapy and occupational therapy.
Would you recommend Teesside University?
Yes. Having experienced being both a student and a member of academic staff I know the quality of the teaching teams.