Tristan Alltimes
Tristan's degree led to a successful career in Britain – and now in Australia.
BA (Hons) Marketing, 2001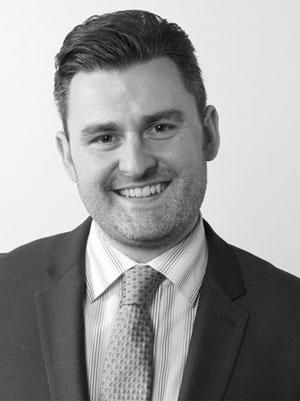 What brought you to study at Teesside University?
I particularly enjoyed a marketing module on my college course, and felt that marketing would be an exciting and challenging career to embark upon. I wanted to stay living at home in Darlington, and Teesside was a good commutable distance for me to do this. A friend who had just finished the degree recommended it and spoke extremely highly of the course.
What was the course like?
The best part of my studying experience was being part of such a vibrant campus with state of the art facilities. You really felt like you were studying at a reputable and up-and-coming University. The course helped me identify my strengths and weaknesses and taught me to focus on the important aspects of a marketing career. I still had a lot of maturing professionally to do post Teesside, but the knowledge I was given during my degree helped me to put everything into perspective over the coming years and ultimately I am a stronger professional as a result.
What did you do next?
I started out as a Marketing Assistant at York Theatre Royal. After two and a half years there, I embarked upon an eleven-month round the world trip taking in the USA, Fiji, New Zealand, Australia, Hong Kong, Vietnam, Thailand and Singapore – a fantastic, life altering experience.

On my return to the UK I joined Newcastle Business School, part of Northumbria University, as a Marketing Executive. I moved across into international marketing and recruitment when I joined Newcastle University's International Office. Then I was headhunted by the Business School at Newcastle University to work as their Marketing and Alumni Manager, predominantly focused on Alumni Relations (AR) and student recruitment activity for the School. Over a number of years I morphed the role into a completely AR role whilst at the same time building up a global AR programme for the school.

Finally in 2014, I took up an exciting new role as Director of Alumni Relations at Melbourne Business School, part of Melbourne University. It is a dream job for me, marrying up my passion for relationship building, networking and business development (all key components of a career in AR), with the opportunity to travel to a new country and explore all that is on offer.