Peter Williamson
Peter Williamson said he found an exciting and dynamic job after studying at Teesside.
BSc (Hons) Computing
'Teesside was ideal'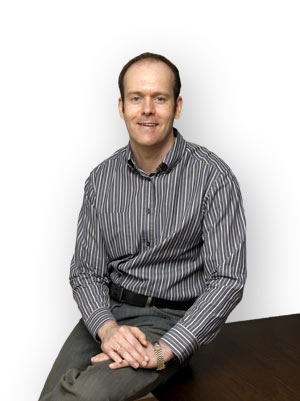 Why did you choose to study at Teesside?
I decided to do my degree because I knew I had the aptitude. I thought it would be intellectually stimulating and I hoped it would lead to good career opportunities.

I researched university computing courses online and found that Teesside had a good reputation.
What impressed you about the course?
I was able to mix and match the modules to customise my degree in computer studies to study what I was most interested in.

The teaching staff also made the subject interesting, partly because they were interesting people in themselves – I can remember sitting in lectures in rapt attention. My time at Teesside was my ideal of what university life would be like.
And what are you doing now?
I graduated in 2007 with a first-class degree and I now work for Sage, a leading supplier of accounts and business management software and services, based near Reading in Berkshire. My job is to help our customers with urgent fixes to any technical problems with their software.

It's a fascinating job that needs knowledge and expertise in so many areas. It's exactly the kind of dynamic, interesting organisation and job I hoped to find with a degree in computer studies.