Kate Zaitschenko
Kate's degree took her to a rewarding career in business-to-business marketing.
BA (Hons) Marketing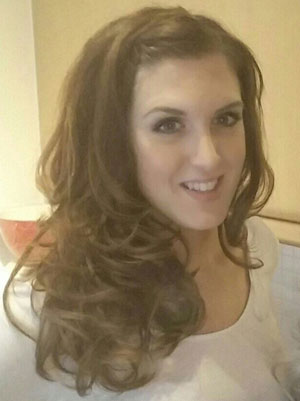 What brought you to study at Teesside University?
I got the marketing bug after a one-week work experience at Novartis, a multinational pharmaceutical company, in Basle, Switzerland. I saw how brands promote products, and the importance of how people interact with brands, and I just thought this is what I want to do.' I looked at marketing degrees all over England, and I thought that the best was at Teesside – it's geared up to real life. It was also recommended by someone I knew, and it was convenient because I could live with my parents in Guisborough.
What was the course like?
It exceeded my expectations. The staff knew what they were talking about, and they knew the students – you were a person, not a statistic. The more you put in, the more the staff gave you back. While studying I also did some marketing work for a local company, Vixen Surface Treatments. Vixen asked the Business School to recommend a student to work with them, and I was flattered that the School suggested me. I worked on a marketing strategy to move into the US market, as well as doing some PR for the UK market. It was a different challenge and an interesting addition to my CV.
What are you doing now?
I am the Market Intelligence Manager for RWE npower. I was recommended for this job by a lecturer and think that link with businesses is invaluable for any business school. My lecturer set up the interview and gave me some guidance about what the job would entail. I joined npower's marketing graduate scheme and completed placements in the Digital, Customer Experience and Market Intelligence teams. In 2013 I was offered a permanent role as a Research Executive within npower's Large Business division. I have since started my current role as Market Intelligence Manager, leading the team responsible for all external research, including policy, competitor and customer, for the same business division. I am enjoying working for npower's B2B division as I have huge variety in my role and the opportunity to really impact the way the business operates and reacts to changes in the market. In the years since I graduated, I have used a lot of the knowledge gained during my course, such as analysis techniques.