Putting the customer first
If customers are important to your organisation, then customer first is for you.
Customer First offers a practical approach to ensuring outstanding customer service.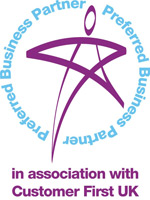 Putting the Customer First is the national standard for customer service and helps organisations increase customer satisfaction by focusing on the customer's needs and wants.
We are the only North East provider for Customer First Ltd. We are offering you an informal review of your customer relationship, market awareness and employee-based practices. And we'll provide recommendations to help you:
increase financial turnover
improve services
win new customers
create competitive differentiation
create customer loyalty.
Our approved consultants will then follow up with information, advice and guidance about how to deliver recommendations, including details on relevant training, recruitment and knowledge transfer opportunities. You can choose if you'd like us to help you get the badge too.
The Customer First national standard not only helps organisations understand their customers better and demonstrate their commitment to customer service excellence, it also increases customer loyalty.
Feedback from customers
Case study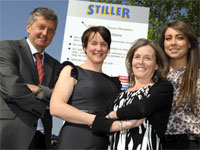 We are currently working with Stiller Warehousing and Distribution to support them through the Putting the Customer First assessment process.
Find out more
97% stated they had made service improvements
90% reported improvements in the impact of staff training on the services delivered to business customer and increases in staff morale
80% had increased the amount and level of partnership working and collaboration
77% increase in the overall market share
77% stated that take up of services was increasing.
Our Customer First offer is available to all companies and those eligible for European Regional Development Funding can apply for support.
To arrange for an approved consultant visit, email customerfirst@tees.ac.uk, or call 01642 384068.
Useful websites
---