Help for business
Get extra help for your business
Your business large or small, could benefit from our expertise here at Teesside University.
Whether your firm is well-established, a recent start-up, or a dream you want to turn into reality, we can help you to prosper and grow. Our experts can support and inspire you with training and development, consultancy, recruiting talent, knowledge transfer and starting your own business.
Sharing inspiration Local businesses enjoy the benefits of working with Teesside graduates and academics. (2mins)
Help for businesses
North East Access to Finance - finance opportunities for SMEs.
Find out more
Putting the customer first - we are the only North East preferred provider of Customer First Ltd. Find out how we can help you achieve this standard.
Putting the customer first
Training and development - we can help with all aspects of developing your workforce.
More about training and development
Our business
As a business we are committed to helping the region recover from the economic downturn with a number of initiatives.
bursaries for full-time undergraduates on low incomes and full-time students on postgraduate taught courses
part-time fees discount for new students - plus concessions for unemployed
invoices paid within 20 days
two thirds of expenditure in last six months procured in the North East and Yorkshire (over one third in the Tees Valley).
Contact us
For more information on getting help from the University:
T: 01642 384068
E: business@tees.ac.uk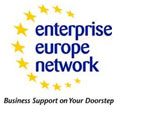 Teesside University is a member of the regional division of the European Enterprise Network managed by CPI, which helps companies across the North East build new partnerships, develop new products and services and secure finance for R&D and innovation. In partnership with Newcastle Science City and the Centre for Process Innovation (CPI), the University is part of a new strategic team which forms the North East of England's hub within the EU's new Enterprise Europe Network.
Consultancy - get an expert on board in these troubled times.
More about consultancy
Working in Europe - we can assist regional companies to benefit from opportunities offered by Europe such as finding information on EU policies, help finding new business partners, to securing investment for your research and development.
More about Network Enterprise Europe
Information, advice and guidance - we offer a free advice and information service for North-east based small to medium-sized enterprises.
More about information, advice and guidance
Business account managers - a dedicated person to look after you and your business.
Contact the business account managers
Innovation Vouchers - funded by the Technology Strategy Board - can help you access expert advice at Teesside University to address real challenges and help your business to innovate and grow.
Find out more
Support for new businesses
Enterprise Development Programme - our job is to help you start a new business – and stay in business with this series of workshops at our Middlesbrough and Darlington campuses.
More about the Enterprise Development Programme
Business incubation - award-winning facilities on campus for new and established business ventures.
More about Business incubation
DigitalCity - digital technology businesses can rent quality business space in our Phoenix Building. Contact Eileen Wicks e.wicks@tees.ac.uk
DigitalCity Fellowships - £4,000 to develop commercially viable digital portfolios or business proposals.
More about DigitalCity Fellowships
Recruit talent
Knowledge transfer - access the up-to-date expertise of a new graduate.
More about knowledge transfer
Recruit talent - we have a number of different schemes and events to help you get the best talent for your business.
More about recruiting our graduates
expoTEES - our annual showcase of next generation digital expertise and research where you can see the potential of these students.
More about expoTEES
Support for individuals
Summer University - develop new skills with our free courses.
More about summer university
Undergraduate study - we offer bursaries for full-time students on low incomes.
More about undergraduate study
Postgraduate study.
More about postgraduate study
Adult Passport - extra support for mature students going back into education.
More about Adult Passport
Making experience count - we recognise the learning value of your experience and make it count towards a University qualification.
More about Work-based studies
Careers support - our quality Careers Service helps students and graduates facing a difficult jobs market.
More about our Careers Service
Supporting the unemployed in the local community - we've signed an employment partnership agreement with Job Centre Plus to offer work trials.
More about the scheme