Tees Valley Community Foundation scholarship
Investing in your future
If you are a Tees Valley resident starting a full-time degree course in 2018 (ending by April 2022) you might qualify for a £5,000 Tees Valley Community Foundation scholarship.
Student profile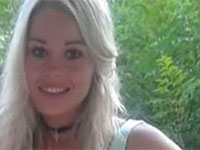 'This scholarship means that I can volunteer without worrying about my finances. It's given me a real sense of achievement - the University believes in me.'
These scholarships are for local students applying for an undergraduate course at Teesside University. Each scholarship is disbursed across the full programme of study in annual instalments.
Five scholarships available for the 2018-19 academic year
We have five £5,000 scholarships, one for each academic School - Health & Social Care; Science, Engineering & Design; Computing, Media & the Arts; Social Sciences, Humanities & Law; Teesside University Business School.
Tees Valley Community Foundation scholarship eligibility
To be eligible to apply for one of these scholarships you must:
choose Teesside University as your first choice with UCAS
have lived in the Tees Valley region for the last two years.
How to apply
You will be identified as eligible by the University and invited to apply.