Welcoming our guests from Uganda
This week the School of Health & Social Care welcomed guests from Uganda.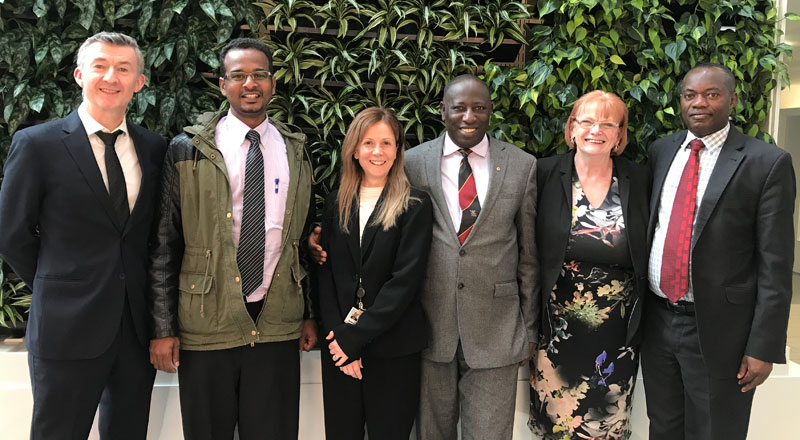 Marion Grieves (Dean), Dr Susy Cook (Associate Dean, International) and Professor John Dixon (Associate Dean, Research & Innovation) met with Abdullah Ali Halage (School of Public Health) and Professor Charles Ibingira (Principal) from Makerere College and also King Ceasor Augustus Mulenga from St Augustine International University.
The purpose of this visit was to discuss the potential of future collaborations between their organistations and Teesside University. The visitors from Uganda were given a full tour of the Centuria Building and the state-of-the-art facilities within the School.
Following the School tour the visitors were shown around the campus. They got the chance to see some of the local area, including a trip to Whitby.
Marion Grieves said: 'We hope this short visit has given our visitors an opportunity to explore what we have available in the School of Health & Social Care and also insights into both Teesside University Business School and School of Science Engineering & Design. We very much look forward to opportunities to work with Makerere College and St Augustine International University in the future and are continuing discussions.'
---