Our students
Zhenghao Wang
Zhenghao came from China to study here.
BA (Hons) Accounting and Finance
In the business school, teachers are really helpful, and they are enthusiastic about helping me, and also about giving support to those students with difficulties.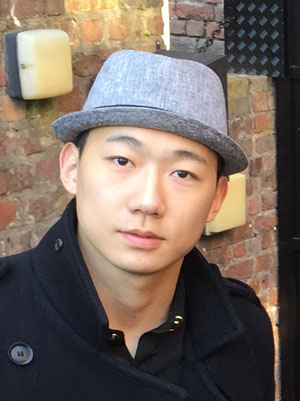 What brought you to Teesside?
I wanted to learn more, to see something new in the world. This was my challenge.


Are you enjoying your experience at Teesside University?
It's really nice for me, I am in the business school. Teachers are really helpful and enthusiastic about supporting me and those students with difficulties. I really appreciate them. I also want to thank my classmates and friends here who have given me unforgettable memories and wonderful experiences during this year. If I was to describe my feelings about Teesside University, it would be 'fantastic!'


Which parts of your course have you found most interesting?
It is hard to choose which part of the course is my favourite because I like all the modules and each one has different characteristics. If I really have to choose one I will say strategic management, although this is the most difficult among the modules for me. I really like it because it will be useful for my future development and it is also more realistic and closer to life. I want to learn more in this area in order to help me to improve my knowledge about finance and accounting.

What are your plans after you graduate?
I hope I can apply for a job with a local company such as the Thistle Hotel or even in one of the local big iron companies. This course will help a lot but there are a lot of things I have to experience and absorb for myself too.