Oscar success for Teesside University
Teesside University graduates have plenty to celebrate following a triumphant night at the Oscars.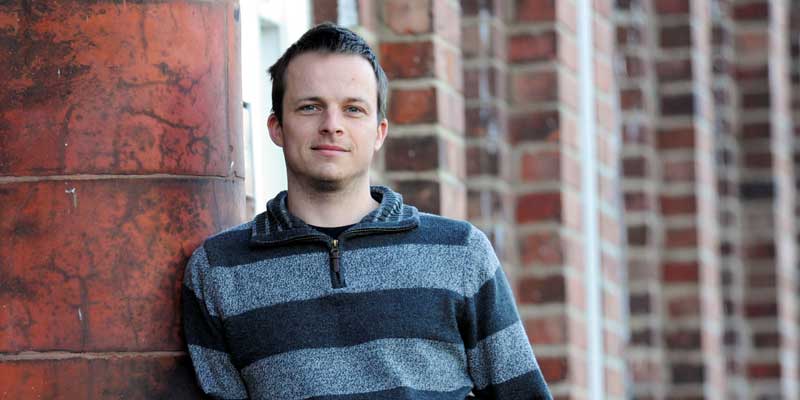 Graduates from the University worked on the visual effects for Ex Machina, which picked up the Academy Award for Visual Effects.
And Andrew Whitehurst, Visual Effects Supervisor on the film who collected the Oscar, was one of the speakers at this year's Animex festival at Teesside University.
The critically acclaimed Ex Machina tells the story of programmer Caleb Smith who is invited by his employer, the eccentric billionaire Nathan Bateman, to administer the Turing test to an android with artificial intelligence.
Teesside University graduates Sana Jamie and Natalie Rocks, who both achieved first class degrees, were involved in the visual effects for the sci-fi thriller. Sana completed a BA (Hons) Computer Animation in 2013, while Natalie finished her BA (Hons) Creative Visualisation in 2010.
Sana was employed at Double Negative when he got the opportunity to work on Ex Machina.
'I always wanted to be able to see my name in the credits of a film on the big screen, and I was lucky enough to see this happen," explained Sana.
'Ex Machina was one of the first projects I was able to help out on when I joined Double Negative. The experience was particularly exciting as I was very new, and having spent my life watching sci-fi films as a fan, to be able to finally be part of the production process of a film felt like a watershed moment.'
Blair Stent, a Digital City Fellow at Teesside University and founder of film production company The Office Above, also worked on Ex Machina. He was responsible for remotely operating several cameras at once, making sure they moved precisely, together and individually.
Teesside graduates were well represented at this year's Oscars. Phil Shoebottom, who graduated with a BA (Hons) Creative Visualisation, worked on Inside Out, which won the Oscar for Best Animated Feature. There were also graduates who worked on Star Wars, The Force Awakens, which was nominated in the Best Visual Effects category.
The University has a stellar reputation as a leading institution for computer games, visual effects and animation, with graduates working all over the world at some of the industry's leading companies. It also hosts the annual Animex festival of animation and computer games, attracting a global audience.
Ellie Serafin, Principal Lecturer and Section Head for Animation and Visual Effects at Teesside University, said: "We had strong representation at the Oscars this year and it is fantastic to be able to celebrate the success of our graduates who have worked on such high profile films.
'Our students are passionate about what they do and it is great to provide them with the skills and foundations to go out and succeed in the industry. To have their work contribute towards an Oscar is an incredible accolade for them as individuals and for us as a University.'
Sana added: 'Teesside University prepared me well for the visual effects industry. I do believe that you have to make your own luck by putting in as much effort as possible during university, but I also recognise that it is highly likely I was able to find work in a VFX studio as a direct result of Teesside's great connections with the industry.'
---