Avoid confusion when it comes to Christmas cooking
Confusion often reigns during the Christmas break when it comes to preparing festive food and using up leftovers.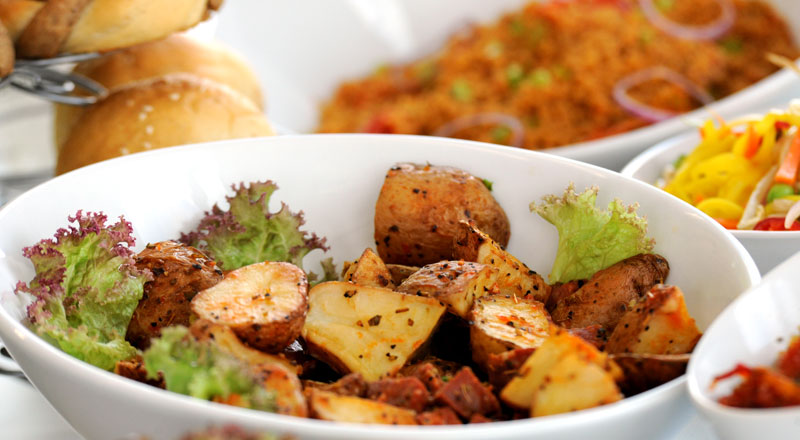 Food and nutrition experts at Teesside University are sharing some advice to help people to plan their Christmas cooking, store food safely and prevent food going to waste.
Nigel Atkinson, course leader for BSc (Hons) Food and Nutrition, said: 'The Food Standards Agency (FSA) is promoting a range of messages to help people plan their festive cooking and work out what and when to cook, freeze and defrost in order to have a less stressful and wasteful Christmas.'
He stressed the importance of keeping all raw foods, whether turkey or vegetables, completely separate from foods which have already been prepared to avoid any cross-contamination. While food it being prepared, it is also essential to keep foods which need to be chilled in the fridge until required.
Once Christmas lunch has been consumed, most households are left with a tasty range of leftovers.
Nigel points to Food Standards Agency advice regarding what to do with leftovers. He said: 'Cool leftovers as quickly as possible, ideally within two hours, then cover and store in the fridge. Use leftovers within two days and if reheating, ensure they are hot all the way through before eating.'
The experts at the Food Standards Agency also warn against heating up leftovers more than once. Leftovers can also be frozen for up to one month, but once defrosted, do not refreeze.
The Food Standards Agency also highlights how in the UK, consumers each year dispose of seven million tonnes of food, most of which could have been eaten. Food wastage costs the average household £470 a year.
But as supermarkets temporarily close their doors for a few days over the Christmas break, many people may be unsure about the dates on food purchased before the holidays. Food waste can be prevented by making better use of the freezer.
Dr Laura Brown, Senior Lecturer in Nutrition, Food and Health Sciences, said: 'Research from the Food Standards Agency shows that over two thirds of people admit to having thrown food away in the past month. The most common reason given is that it is past its 'use by' date.
'Foods can be frozen right up to the 'use by' date. It is recommended that food which is frozen is eaten within three to six months, as it is the quality which deteriorates over time. Once defrosted, eat the food within 24 hours of it being fully defrosted.'
The Food Standards Agency is promoting a range of messages to help people to plan their festive cooking. Find out more here
Find out more about food and nutrition related courses at Teesside University.
Food and nutrition students also have their own Facebook page.
---
---