Poetry is back on campus
A new season of Poetry on Campus is due to get underway in February with two revered poets launching their collections at Teesside University.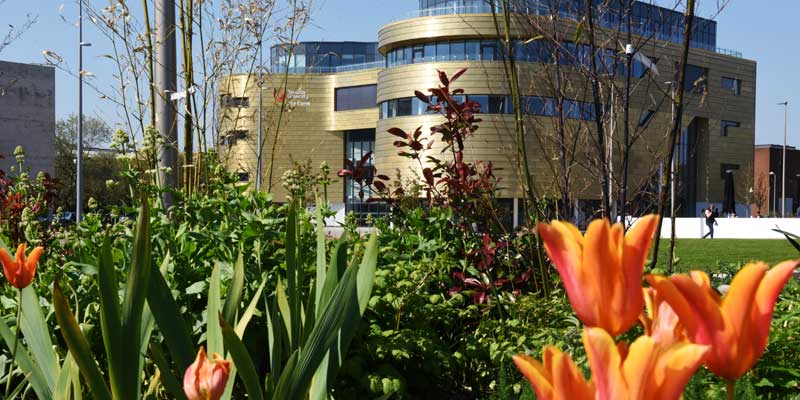 Poetry on Campus is a partnership between the University and independent publishers EK Zuban and Smokestack Books designed to bring poetry to the heart of the community.
The first event of 2017 is a double header on Tuesday 28 February with two of Smokestack's most original and compelling poets.
Ruth Valentine and Marilyn Longstaff will both launch their new collections at the Poetry on Campus event, which takes place from 8.00pm in the Students' Union.
Ruth has worked as an undertaker and as a celebrant at secular funerals. Her new collection, Downpour, is an extended meditation on dying and death, its emotional grammar and its painful but necessary rituals.
When Marilyn's Salvation Army Officer parents dedicated her to God, they promised to keep her from jewellery, finery and other worldly pleasures. At the age of fourteen, she signed the Army's 'Articles of War', vowing to reject the values of the world and to be a faithful steward of her time, body, mind and spirit. Her new book, Articles of War, is about a jealous God, a life haunted by 'the ghost of a faith she's lost', about rules and hierarchies, belief and freedom.
Poetry on Campus is free to attend and is open to the whole community, as well as students and staff. Find out more and book a place.
---