Combining work with study boosted Abi's career
Civil Engineering graduate Abi Holt studied part-time while working, achieving a promotion in her job with a local authority.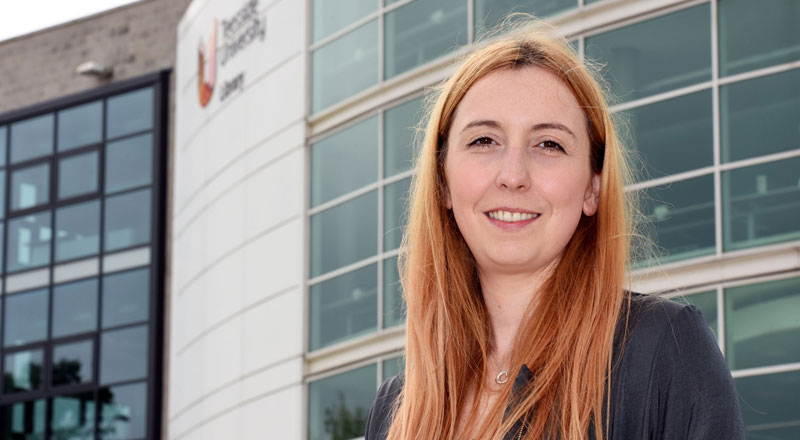 Abi, 33, is originally from Lancaster and grew up in Wensleydale, North Yorkshire. She said: 'As a part-time student I was working full-time during the four years of my studies. While completing the degree I was promoted from engineer to senior engineer.'
She added: 'After completing a HNC in Civil Engineering at college, I was offered the chance to study a degree course part-time at two universities. Although Teesside was the longer route, taking four years instead of three, I preferred the course content and also that would obtain a BEng (Hons).
'Colleagues at work who studied at Teesside spoke highly of the teaching staff and facilities. Teesside was the best choice for me.
'The degree course is broad ranging and the content pushes you to expand your knowledge and gain not only engineering skills such as mathematical and scientific understanding, but also wider analytical, verbal and written skills.
'The modules I particularly enjoyed were in water engineering, materials, structural engineering and geotechnical engineering as these were interactive with real life examples, visual aids and laboratory sessions.
Teesside was the best choice for me
'The laboratory experiments and computer analysis of the results helped in developing understanding of the theory and helped me to prepare for assignments and exams. I found the classroom environment to be relaxed, with students able to interact and have open discussions on topics.'
She added: 'The best thing about the course was the good mixture of subjects within the degree, which provides options within civil engineering for future careers away from the standard structural route.
'The course is run with full-time and part-time students attending the same lectures, which works well as those with work experience can provide additional information to the other students.
'The lecturers have impressive experience in their field through previous employment or University supported research. The course content is interesting and the projects undertaken make the theory relevant.'
---
---