Faith groups gather to build community spirit
Teesside University is hosting a special event celebrating tolerance, understanding and communication.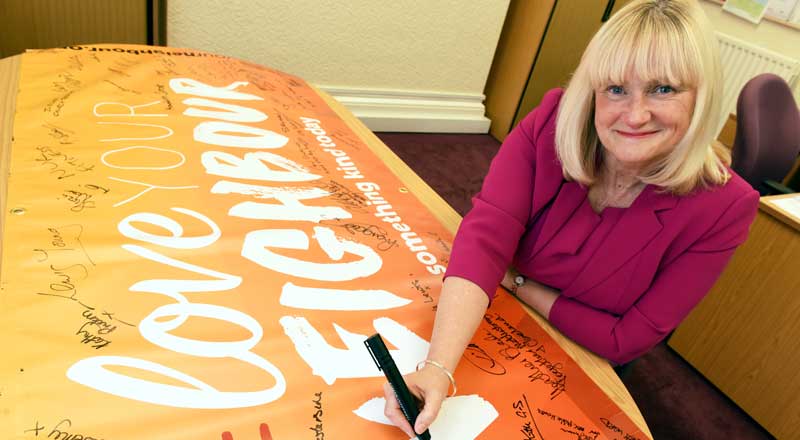 As part of National Interfaith Week 2017 Middlesbrough's Interfaith Network aims to bring together people from all faiths and beliefs, civic leaders, charities, businesses, community groups and schools.
This year's event takes place on Thursday 16 November at Teesside University Students' Union Hub.
Key note speaker will be Jo Berry whose father Sir Anthony Berry MP was killed by the IRA bomb planted in the Grand Hotel, Brighton.
Jo will talk about the importance of understanding the 'other' as well as the role we all can play in building and supporting resilient communities.
She will also be running two workshops for Acklam Grange School students.
Jo said: 'I was 27 and devastated by my loss, but decided within two days to bring something positive out of it and a journey started.
'I went to Belfast in 1985 to get answers and try and understand those who killed my Dad. I had many experiences which helped me re-humanise the 'other'.
'I now commit to seeing the humanity in everyone and I am grateful for all the opportunities I have had to make a difference.'
The event builds on last November's launch of 'Love your Neighbour' and will be a celebration of the acts of kindness local communities have undertaken in 2016.
Interfaith Week is a timely opportunity to celebrate tolerance and integration, and to build on the great relationships that already exist across Middlesbrough.
It will also be an opportunity to showcase some of the work of local faith groups, charities and community groups that offer support and care for others.
Shahda Khan, Middlesbrough Council's Strategic Cohesion & Migration Manager and a Governor at Teesside University, said: 'Jo Perry brings huge insight and experience to Interfaith Week that is both timely and relevant to the world of today.
'She could have chosen to harbour hatred and a desire for revenge, but instead her approach has been to seek understanding as way of bringing peace back into her life.
"This event is an opportunity to share ideas and experiences, and to develop the networks that create true resilience across communities.'
Middlesbrough Mayor Dave Budd added: 'Middlesbrough's greatest strength lies in the diversity of its communities, and the way those communities support and interact with one another.
'Recent attempts at home and abroad to shatter that cohesion have only made such communities stronger, and that will always be the case.
'Interfaith Week is a timely opportunity to celebrate tolerance and integration, and to build on the great relationships that already exist across Middlesbrough.'
---
---