Graduate launches new office for sales outsourcing company
North East based sales outsourcing company, Just Williams, has strengthened its presence by opening an office at Fusion Hive in Tees Valley - after only two years of trading - as part of its ambitious growth plans.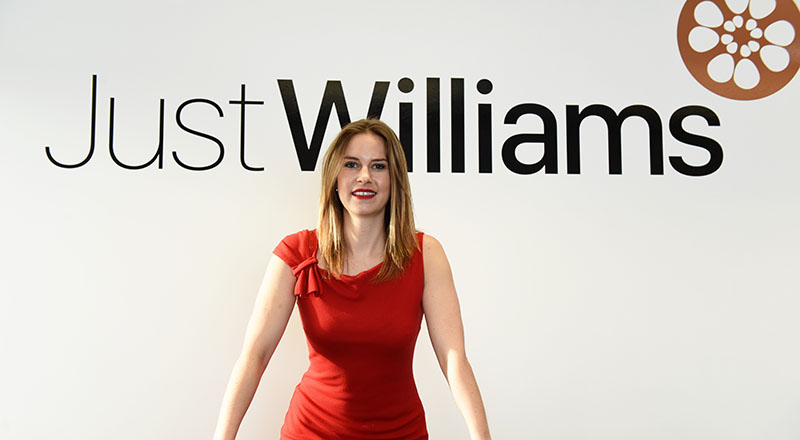 Founded by budding entrepreneur and Teesside University graduate Jessica Williams, the firm - which specialises in sales outsourcing, business development and helping companies to raise their profiles - has opened its office at the highly sought-after business and innovation centre, Fusion Hive.
With aggressive growth and a strong foothold of clients already located in the Tees Valley region, the office, based in Stockton-on-Tees, is an ideal spot for the company's new, existing and future clients.
Specialising in providing its leading services to businesses within creative, digital, engineering, manufacturing, automotive and process sectors, Managing Director, Jessica firmly believes the business is ideally positioned central to a hub of activity that is continuing to develop within the region.
Fusion Hive is operated by Teesside University and the state-of-the-art workspace offers the ideal environment for business collaboration. It also gives members access to the University's significant business networks, expertise and training provision, and help in sourcing potential funding.
Jessica said: 'In the sectors that Just Williams operates in, the North East is becoming increasingly well recognised for its wealth of capabilities and abundant talent particularly in engineering and manufacturing. As such, businesses, from start-ups to SME's, in the region have real potential to work on major projects both on a local and international scale.
'And that is exactly where we can help businesses by securing new contracts for our clients on a range of impressive projects. We create clear sales strategies to identify key opportunities, and with a team of seasoned well-networked professionals, we have the capabilities to get our clients in front of decision makers at the right time and further secure traction.
Having previously completed an MBA with Teesside University, it seemed a natural fit to move into one of their facilities.
'Finding the right business development or sales professionals is extremely difficult and time consuming for companies. Through outsourcing this service, with a trusted business possessing an extensive proven track record - such as Just Williams - eliminates the hassle of lengthy recruitment and training processes whilst reducing any initial outlay costs.' She added: 'Being located centrally within the Tees Valley was crucial, with good links to the major road networks and ample space. Fusion Hive provides a business community hub with the opportunity to collaborate with its tenants and grow our network.
'Having previously completed an MBA with Teesside University, it seemed a natural fit to move into one of their facilities.'
With two staff and a new member joining the business in its first quarter, Jessica has ambitious plans to recruit a new Trained Sales Specialist (TSS) every six months.
Having recently achieved an Executive Master of Business Administration (MBA) at Teesside University, Jessica is keen to ensure that all staff within the business are offered professional development, and as such, the company will be looking to place team members through a Sales Development degree at the University.
As a passionate advocate for businesses in the region, Jessica has held a board position for over four years at ARC Stockton Arts Centre and is a Chair at Tees Valley Young Enterprise UK.
Established in 2015 and with offices in Newcastle and Stockton, Just Williams prides itself on understanding its client's ambitions in order to create a tailored sales and business development process that allows businesses to grow and increase their profile.
---
---