Volunteers recognised at annual awards ceremony
University volunteers have been honoured at an annual awards ceremony recognising their outstanding work within the community.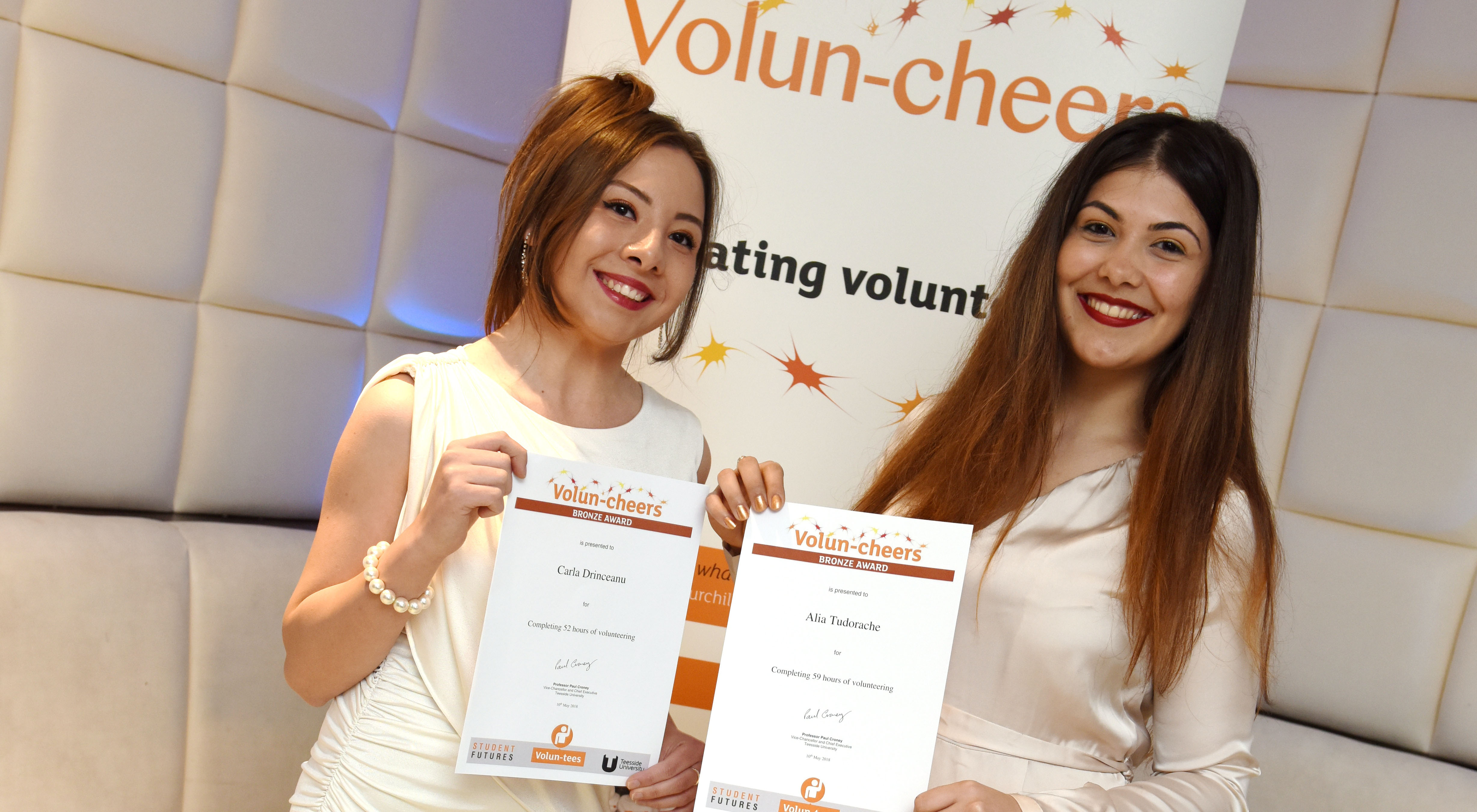 The fourth Volun-cheers awards took place in May at the Students' Union and showcased the projects students, staff and organisations have been involved in.
The celebration was organised by Volun-tees, the University programme which supports staff, students and recent graduates to engage in volunteering activities both within the local community and on volunteering programmes.
During the evening, individuals and groups were recognised for their significant contributions to volunteering and there were also awards for organisations which provide valuable support and experience.
A number of certificates were received, ranging from bronze to platinum awards, and there were also a range of special recognition awards for students, staff and organisations.
Paul Wales, Operations Director at charity and social enterprise Actes, was chair of the judging panel and was pleased to see so many nominations for the awards.
He said: 'Individuals, groups and organisations contribute significantly in supporting many people in the local area and Teesside University's volunteering programme goes a long way in providing a route for this to happen.'
It was a very emotional event with some inspirational stories told.
Jayne Golden, Volunteer Co-ordinator at Teesside University, added: 'Volun-cheers is a fantastic event and an opportunity to celebrate volunteering and its important contribution to the community.
'I would like to offer my congratulations to everybody involved. It was a very emotional event with some inspirational stories told.'
Full list of winners:
Community Volunteer - Hannah Barstow
University Volunteer - Stavrianna Chatzikou
Outstanding Contribution Award - Heather Carabine
Students' Union Award - Josh Gladwin
International Award- Shujie Zhu
Group - Digital City
Mentor Award - Irfan Sadiq
Outstanding Organisation Award - Arch North East
Judging Panel Award - Shirley Fenn
Gold Award - Daniel Collings
Volun-tees Award - Kylie Foxton.

---

---