Careers fair at Teesside University
Students and graduates seeking advice on job opportunities are invited to a careers fair at Teesside University.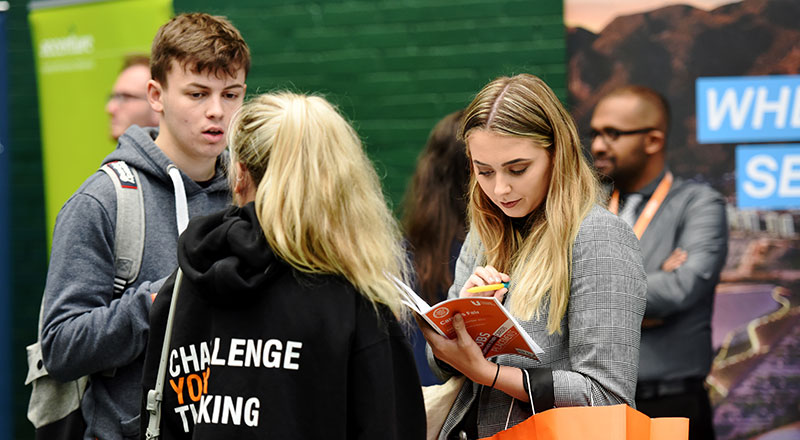 The event will take place from 10.00am to 2.30pm on Friday 2 November 2018 in the University's Olympia building.
Visitors will have the opportunity to speak to a host of potential employers and find out what careers, jobs, placement and study opportunities are on offer.
Organisations from a wide range of companies and industries will be in attendance, including GlaxoSmithKline, NHS Professionals, North Yorkshire Police, the Royal Air Force and Thirteen Group among many others.
All current higher education students and graduates of all universities are welcome to attend. Entry is free and there is no need to book.
The careers service at Teesside University offers an impartial service to help students choose their future career and gives advice on applications and interviews. Graduates are welcome to use the careers service for up to two years after they graduate.
For more information visit tees.ac.uk/careers.
---
In the News
Careers fair at Teesside University
North East Chamber of Commerce, online, 23/10/2018
Students and graduates seeking advice on job opportunities are invited to a careers fair at Teesside University