International award winning film gets UK release
A film produced by a Teesside University lecturer is being screened in the UK having won an abundance of international awards.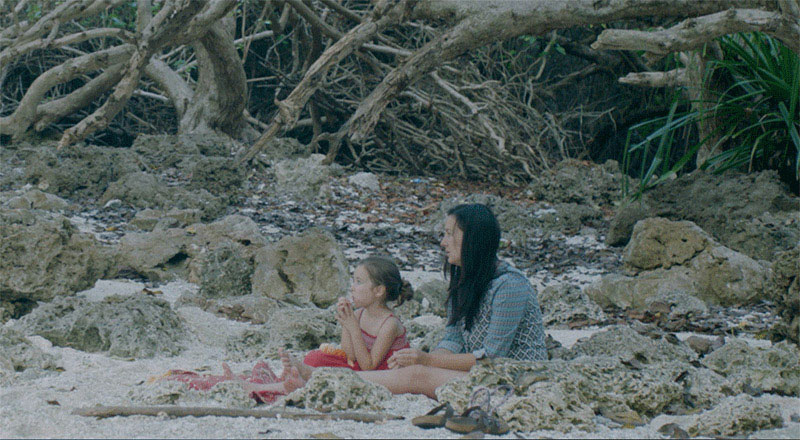 Island of the Hungry Ghosts, the latest offering from Third Films, had its world premiere at the renowned Tribeca Film Festival in New York, where it won Best Documentary.
The Tribeca accolade is one of the film's many international awards, which include the Amsterdam Human Rights Award from IDFA: International Documentary Film Festival.
Island of the Hungry Ghosts opened at the Tyneside Cinema in Newcastle on January 14, with a special Q&A with director Gabrielle Brady.
Samm Haillay is a Senior Lecturer in Media Production in Teesside University's School of Computing, Media & the Arts. He is also Lead Producer at Third Films which has eight feature films to its name – including Bypass which premiered at the Venice and London Film Festivals and was distributed worldwide across platforms including Amazon, BT TV and iTunes.
The feature length documentary Island of the Hungry Ghosts received funding from the British Film Industry, as well as funders in Germany and Australia.
It is set on the remote Christmas Island in the Indian Ocean. The island is one of the last discovered places on earth, with humans having migrated to its shores less than a century ago.
Local islanders carry out their 'hungry ghost' rituals for the spirits of those who died on the island without a proper burial and they make offerings to appease the lost souls who are said to be wondering the jungles at night without a home.
The film centres on Poh Lin, a trauma counsellor living on the island with her young family and whose job it is to work with people trying to seek asylum to Australia who have been detained in the high security detention facility within the jungle.
Commenting on the film, Samm said: 'It says so much and manages to be hugely political without making one political statement.'
---