Student views
Judith Phillips
Judith encountered the subject of her PhD research through her work as an archivist.
PhD research
'My supervisors give my work direction and focus, provoke discussion, and sometimes tell me when to stop.'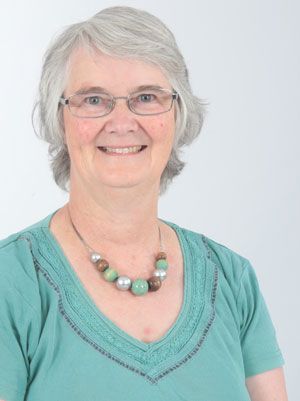 After a first degree and master's in Classics from the University of Bristol, I worked as an archivist for local authorities, and for the last five years I have been sorting and cataloguing the archives of The Bowes Museum at Barnard Castle. This wonderful museum was built by John and Joséphine Bowes in the 1870s to house their collection of European fine and decorative art.

As I worked with the papers about the family I became fascinated by Joséphine. Born in France in 1825, she was an actress and a painter who shared John's love of the arts. The couple married in 1852 and developed the idea of creating a world-class museum back in John's ancestral home of Teesdale. Joséphine laid the foundation stone in 1869, but before the building was finished she died in 1874.

Unusually for a woman of her time and class, Joséphine was an equal partner with her husband in their great project, but she has been rather marginalised in written accounts of the couple. I decided to remedy this, and got in touch with the history department at Teesside University to discuss writing a PhD thesis about Joséphine. I met Jill Morgan and Natasha Vall, and they agreed to supervise my research. Jill's expertise is in museum studies and women's studies, Natasha is a historian with an interest in nineteenth-century regional history and Ultain Gillen, the other member of the supervisory team, brings a focus on nineteenth-century France. Teesside has welcomed me to complete a PhD in history although my first degree was in a different subject. They recognise my work as an archivist as relevant experience.

I'm continuing to work for the museum part-time, and fit the research, and my family life, around it, so the time management can be challenging. I use the museum's archives, of course, and also Durham County Council's Record Office and a variety of libraries. Teesside's library is good at getting me what I need, and I can pick it up at the Darlington campus which is closer to my home. I come into the Middlesbrough campus about every couple of months to meet my supervisors. They give my work direction and focus, provoke discussion, and sometimes tell me when to stop.

The thesis will place Joséphine's life in context – as a French woman who lived in England, as a collector among other collectors, male and female, as a member with her husband of the elite society of County Durham, and as an artist. I'm finding the research challenging and stimulating.