Student views
Nopvena Rerkpreedapong
Nopvena came from Thailand to complete a master's course here.
MSc Computing, 2012
'I gained new experiences in both academic and social life.'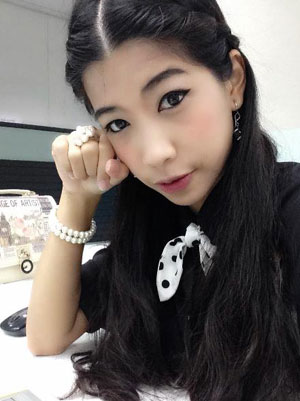 What brought you to study at Teesside University?
After taking a first degree in my home country, Thailand, I did some research and I found that Teesside is the top of the class for arrival support services for international students.
What was the course like?
At first, I felt strange because I was in a new country, a new place, and a new environment. Once I adapted myself, I enjoyed my studies. The modules and the learning process were quite different in my first degree, but I liked them. I was free to express my own thoughts, following guidelines from the lecturers, to finish my assignments.

I enjoyed the social life during and after classes. I used to play badminton and table tennis with my friends.

I gained new experiences in both academic and social life.

What are you doing now?
I work in IT Audit for KPMG, Thailand. At first, I didn't know what IT Audit was. It was not related to my study field, but I thought it was a great opportunity to try something new. IT Audit is the examination and evaluation of an organization's information technology infrastructure, policies and operations. I have to determine whether IT controls protect corporate assets, ensure data integrity and are aligned with the business's overall goals. IT auditors examine not only physical security controls, but also overall business and financial controls that involve information technology systems.

I am now a Senior Associate, Information Risk Management, taking part for Financial Services. I act as IT Audit and Consultant to the clients, especially in Banking, Insurance, Securities, and Leasing. For IT Audit, I take a responsibility to inspect the risk controls, IT Application Controls and General IT Controls, which support Finance Audit. However, when there are any findings or risk issues, I also advise clients about the impact and make recommendations. I must evaluate the systems and processes in place that secure company data, determine risks to a company's information assets, help identify methods to minimize those risks, ensure information management processes are in compliance with IT-specific laws, policies and standards, and determine inefficiencies in IT systems and associated management.