Student views
Robert Bowstead
Robert enjoyed the marketing element of his BA (Hons) Business Studies that he progressed to MSc Marketing Management.
MSc Marketing Management
'Our master's course in marketing contains so much practical, hands-on project work that it is an excellent bridge to the world of work.'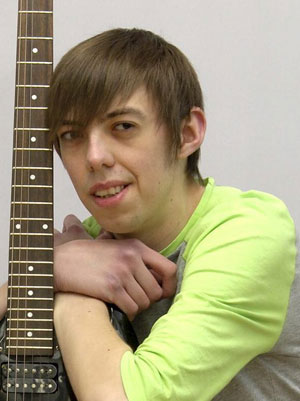 What brought you to Teesside University?
Teesside is my local University – I wanted to come here for practical and financial reasons, so I was glad to discover, when I researched university business schools, that Teesside has an excellent reputation.
What's the course like?
The BA (Hons) Business Studies fully met my expectations. I was always comfortable with the academic side of University life, but I was more nervous about the social life. In fact I quickly made friends on the course, and I had friends from school and college who had come to Teesside on other courses. I soon became confident enough to be a student adviser in my second and third years, supporting the new first-years with any problems they may have.
Why did you go on to a master's degree?
My favourite modules, throughout my undergraduate degree, were about marketing. So it was an obvious choice to move on to an MSc Marketing Management –especially with the bursary which made it even more affordable.

The master's is taught mainly through practical projects for real-world clients. All of us are doing an individual project for Jazzwise Magazine, to come up with marketing ideas to increase subscribers. I'm also a member of two teams working on projects. One is for the Carbon Trust, to find ways to increase the number of firms completing their survey on energy use, and those taking action to reduce their carbon footprint as a result.

I'm the team leader for the third project, devising a marketing strategy for a charity which runs the North Yorkshire Moors Railway, a steam railway which runs from Pickering to Goathland. We have to come up with ways to increase the number of volunteers to help run it.