Choose Teesside University
Excellent courses and research opportunities
We are committed to creating and delivering value to our students – it's what we do best.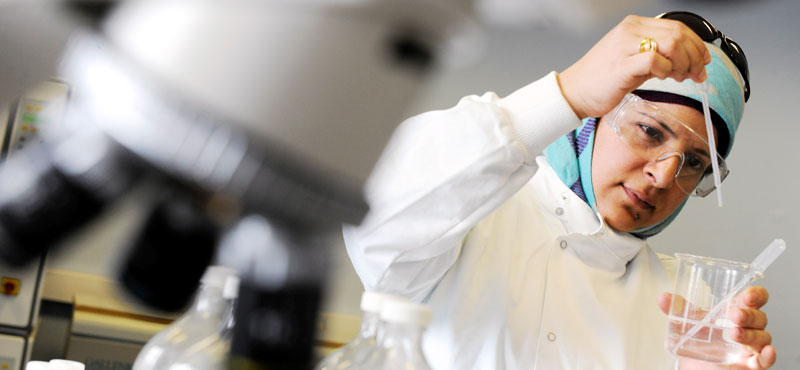 We offer quality courses and research opportunities in a range of dynamic, energetic and innovative learning environments to take you to the next level.
First-class facilities
We have invested over £270m in our campus over recent years. The latest phase includes a £30m campus heart development with new teaching facilities, extensive public realm development and £6m of investment in our science and engineering facilities. This is supplemented by a new £2.5m sports and exercise facility.
Our campus
Our library was rated within the top three in the world by international students (International Student Barometer Survey Autumn 2015).
Our multiple-award winning Students' Union is ranked in the top three in the world by international students (International Student Barometer Autumn 2015).
High-quality learning
The University has been listed in the Times Higher Education (THE) World University Rankings as being among the world's top 10% of higher education institutions.
Benefit from our strong reputation for research and enterprise with national and international academic, industrial and public sector partners.
Many of our postgraduate courses are accredited by the relevant professional bodies, like the Chartered Institute of Marketing, British Psychological Society, National Council for the Training of Journalists. We work with local and national employers to make our courses directly relevant to your future.
Great value for money
A postgraduate degree is worth on average £200,000 extra in lifetime earnings (The Sutton Trust 2013).
If you are coming from overseas, benefit from our international scholarship - it's worth £1,500 a year if you are an individual full fee paying student (not sponsored by your employer or government). Pay fees in full on or before enrolment and get another 5% discount.
Fantastic prospects
Our taught and research opportunities include professional master's and doctorate programmes - ideal if you're looking to do research that's more relevant to your work.
If you are looking for a chance to develop your skills and experience, we can give practical help and information on how to find a work placement or internship.
We are constantly expanding volunteering opportunities on campus (sports volunteering, event volunteering), and locally and nationally through Voluntees, our online volunteer service. 73% of employers would employ someone with volunteering experience over someone without (Timebank).
Employers
Your employees are your greatest asset so it pays to make sure they are better qualified, more productive and motivated to give your business a competitive advantage. A number of routes enable you to help support your staff with their studies:
your employee can take out a government loan
a career development loan or other grants may apply
you may pay all or part of the course fees through an arrangement between you, your employee and the University.
Steps to Postgraduate Study
The official, independent guide for anyone considering a taught postgraduate course.
Find out more about Steps to Postgraduate Study