News
Global recognition for teaching excellence
Teesside University has been listed among the world's strongest institutions for its teaching.
More information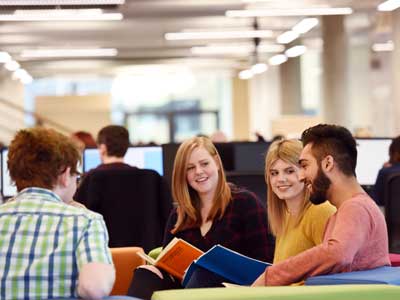 Teesside is one of only a handful of UK universities shortlisted for the very first Global Teaching Excellence Awards, (GTEA), which recognises outstanding leadership, teaching and student support.

It sits alongside finalists from Australia, Hong Kong, South Africa and Canada.

Just 27 worldwide universities have been shortlisted for the award, run in partnership between the Higher Education Academy (HEA) and Times Higher Education.

The GTEA is awarded to an institution in recognition for its wide-ranging approaches to teaching excellence.

Just last month, Teesside University was awarded a silver rating in the Government's new Teaching Excellence Framework. It was rated 60th in the Times Higher Education rankings, one of the highest performing TEF Silver institutions in the country.

Teesside is already the second highest ranked university in the country for staff holding a teaching qualification (84% HESA, December 2016).

Professor Paul Croney, Vice-Chancellor and Chief Executive of Teesside University, said: 'The University is committed to providing an outstanding student and learning experience and is delighted to be shortlisted among the world's best institutions for teaching excellence.

'It is further recognition of the University's achievements in this area and reflects the dedication, excellence and expertise of our staff.'

Professor Mark Simpson, Pro Vice-Chancellor (Learning and Teaching), added: 'This is further recognition for the University and builds on our excellent result in the Teaching Excellence Framework and recent upturn in the university league tables.

'The University is making tremendous progress in all areas and it is fantastic to receive such prestigious global recognition for our teaching excellence.'

Teesside University has invested over a quarter of a billion pounds in its campus in recent years to offer a high quality student and learning experience and continues to invest in staff development to ensure a first class learning and teaching environment.

The overall winner of the Global Teaching Excellence Awards will be announced at a ceremony in London in September.

Svava Bjarnason, Chair of the GTEA judging panel and a former member of the World Bank Education Sector Board, said: 'There were some fantastic entries for GTEA. Our panel was looking for robust evidence of excellence in three areas, leadership, teaching and in student support.'

Professor Stephanie Marshall, Higher Education Academy Chief Executive, added: 'The HEA's mission is about improving learning outcomes by raising the status and quality of teaching in higher education, and these awards help do that by highlighting outstanding practice wherever it is happening in the world.'

14 July 2017
In the News
Teesside University shortlisted for global award for teaching excellence
Gazette Live (Web) 14/07/2017:North East Connected (Web) 14/07/2017:Evening Gazette (Teesside)17/07/2017
Teesside University shortlisted for global award for teaching excellence.