Arts and culture
Culture on campus
There's art, festivals and drama in Middlesbrough plus a rich variety of cultural activities on campus.
More about Culture on campus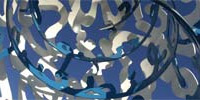 The Bottle of Notes
A 35-feet steel work inspired by Captain Cook's logbook. It celebrates our pioneering past and dynamic future.
Middlesbrough Institute of Modern Art - mima - is our inspiring landmark venue showcasing international exhibitions. Its own impressive collection includes work by Ben Nicholson, LS Lowry, and David Hockney.
More on mima's website
Temenos is a £2.7m public art installation on the banks of the River Tees near Middlesbrough's Transporter Bridge - it was created by artist Anish Kapoor and structural designer Cecil Balmond.
Arts and festivals
Stockton International Riverside Festival is a spectacular annual event which showcases performers from all over the world and is one of the UK's most dazzling street festivals.
Middlesbrough Mela, in Centre Square, celebrates Asian culture with music, dance and food.
Animex, our own major international festival, highlights our impressive reputation for computing and animation. It attracts animators and games developers from around the world.
Folklore festivals - the area boasts three - at Billingham, Stockton and Saltburn and Hartlepool's maritime festival.
Theatre and drama
Middlesbrough Theatre gives you drama, comedy and popular musicals.
Arc - Stockton's art centre offers comedy, drama, dance, visual arts, music, poetry and exhibitions. Student discounts are widely available.
Museums
The Dorman Museum on Linthorpe Road has had a £3m makeover and its varied collections are now in themed, interactive galleries.
The Captain Cook Birthplace Museum in Stewart Park explores the life and times of Middlesbrough's most famous son and his voyages of discovery.
Preston Hall Museum stands on over 100 acres of magnificent parkland. You can explore domestic life of the past and stroll along a re-created Victorian street.
Sports
We have a huge and varied number of clubs and societies run by our Students' Union - everything from competitive sports such as football, rugby and golf to more specialist activities like paintballing, cheerleading and surfing.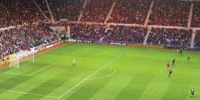 Fact
Middlesbrough Football Club offers regular football at the impressive Riverside Stadium.
Skateboarders, BMX bikers and inline skaters can take to their wheels at Prissick Plaza - one of the best skate parks in the UK.
There's also motorsports at Croft Circuit, Darlington, golf courses and horseracing at Redcar and Sedgefield.
An archive for all to explore
The British Steel Collection is a £1.6m joint project between the University and Teesside Archives.
Fact
Highlights include plans of Sydney Harbour Bridge and Forth Road Bridge in Scotland.