Middlesbrough and Tees Valley
A university town at the heart of the North East
In Middlesbrough everything you want is on your doorstep. And you get great value for money.
Set at the heart of the North East, Middlesbrough is one of the most affordable places to live in the UK with student discounts widely available. It boasts one of longest coastlines in England, beautiful countryside and an historic heart.
Mini Rough Guide to Teesside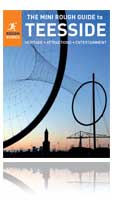 The Mini Rough Guide to Teesside is your perfect companion to exploring Teesside - one of the UK's most varied and vibrant regions.
Download your copy now
Middlesbrough buzzes with activity seven days a week with great shopping, bars, cafes, restaurants and nightclubs. Live music, comedy, multi-screen cinemas, bowling and clubs.
Night life
Arts and culture
Shopping & food
Out & about
Celebrating the Tees Valley To celebrate BBC Proms in the Park Tees Valley, the School of Arts & Media made a film about the area featuring stars such as Journey South, Paul Daniels, Kirsten O'Brien, Gareth Southgate, McKenzie Thorpe, Shiulie Ghosh, Steve Cram and Jonathan Edwards. (6mins)
A student says...
'I love the job and the life my degree has led me to. There is a world of opportunity open to me.'

Meet Srimali Dixon
BEng (Hons) Civil Engineering
Useful websites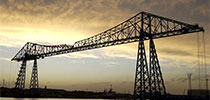 Discover all the cool things going on in Middlesbrough.