International student advisers
Contact our advisers
You can contact our advisers before you join us and at any point during your study.
They can give advice about:
entry into the UK and extending your stay
changing your immigration status
travel visas to other countries
residency and settlement
work permits
funding study in the UK.
We are unable to provide support for claims for asylum or issues requiring specialist legal help. In such cases we will refer you to appropriate agencies.
Applying for your visa
Under the points based immigration system in the UK you need to apply for a general (adult) student visa under Tier 4 - student. To get a visa you need 40 points: 30 points are based on you having a Confirmation of Acceptance for Studies (CAS) from the University; for the remaining 10 points you provide evidence you have enough money to study.
A CAS is a unique reference number emailed to you by the University's international admissions team when you have been given an unconditional place. The information in your offer letter and your CAS number is called a 'CAS statement' and is used by the entry clearance officer or caseworker when assessing your visa application. You must include your CAS number and your original qualification documents listed by the University in your offer letter in your visa application.
You must apply for your visa within six months of the date of issue of the CAS but not earlier than three months before your course starts. Enquiries:
E: international.admissions@tees.ac.uk
Contact us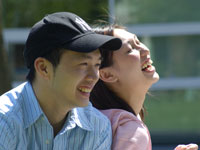 Please bring passport, travel and any other Home Office documents to an appointment.
You should contact international admissions to provide any updated information relevant to your application as this may need to be included in your CAS. Your visa will show the University's sponsor licence number and is for you to study only at Teesside University.
If you are applying for a visa from outside of the UK look at the guidance information on UKVisas website.
If you are already in the UK look at the guidance information and the application form on the UK Border Agency website
The UKCISA website has information notes on applying for visas from outside of and within the UK, and one on 'your family's immigration' if you are bringing dependants with you.
If you are in the UK and have a visa to study with another sponsor, you must apply for a new visa to study at Teesside University using the CAS number we have issued to you.
The international student advisers run workshops on applying for visa extensions.
E: international@tees.ac.uk
If you are in the UK and your visa expires more than one month before your course at Teesside starts you need to return home to apply for a new visa.
Other sources of immigration advice
Safety guide
The British Council has published a personal safety guide for international students. You can find it on their website under 'Living in the UK' and choosing 'Health and Safety'.
More on the British Council website
If you are coming to Teesside after studying at another educational institution in the UK, you must apply for your new visa before you can enrol on your course. You should apply for your visa and then make plans to travel to arrive for the orientation event on 5 February 2013.
The Link - advice service, Students' Union Building, Southfield Road, Middlesbrough
T: 01642 342247
E: advice@tees-su.org.uk
UKCISA Advice Line | Open Monday to Friday, 1.00pm - 4.00pm
T: 020 7107 9922

Immigration Advisory Service | Open weekdays (except Wednesday), 9.30am - 12.00pm and 2.00pm - 4.00pm
T: 020 7207 357 6917

Miles, Hutchinson and Lithgow Solicitors, 68 Borough Road, Middlesbrough
T: 01642 242698
Useful websites
Disabled students
The University welcomes applications from disabled people and support services are available. Contact the disability adviser as early as possible.
---
What do you think?
If you would like to comment on our services, email international@tees.ac.uk.