Mech-Tool Engineering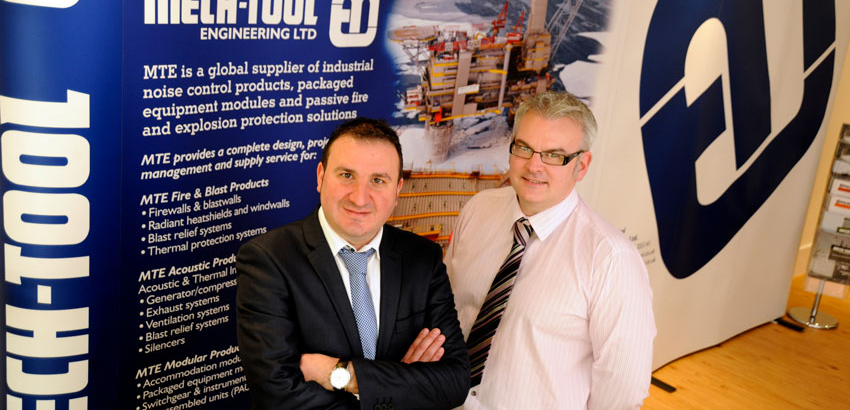 When a Knowledge Transfer Partnership (KTP) with Mech-Tool Engineering ended in 2015, the efficiency savings from improved capacity planning and reduced stock were estimated at £350,000 a year.
Since then, the company have gone on to win contracts worth over £60m in Kazakhstan, increasing its forecast 2017-18 turnover to a record £50 million.

The KTP with Mech-Tool Engineering involved Barry Moore, a BEng (Hons) Mechanical Engineering graduate and PhD student, who was supervised by Dr Ruben Pinedo-Cuenca, Innovation Manager at Teesside Manufacturing Centre in the School of Science & Engineering.

The project was shortlisted for the Innovation Leading to Productivity Improvement award at the 2016 SME Innovation Awards, and in 2015 Barry was named Business Leader of the Future at the Knowledge Transfer Partnership (KTP) Best of the Best Awards 2015 for his work on the KTP.

This is just one of many KTPs at Teesside University which have been graded 'Outstanding' by the KTP Grading Panel – in fact, over the last five years 90% of our KTPs have been awarded the top two grades, with 50% graded 'Outstanding'. This compares with national averages of 55% achieving the top two grades and 12% graded Outstanding.

Mech-Tool designs and manufactures products that protect people and plant from blast, fire and heat hazards.
Dr Pinedo-Cuenca said: 'This project has delivered tangible benefits to the way in which Mech-Tool operates and identified a number of ways the company can operate more efficiently.