From 8 April you will need your TUSC to enter & exit the Library 24/7
Access control gates are fitted at the entrance to Middlesbrough Campus Library. Library members need a TUSC to enter and exit the library 24/7 from Monday 8 April. Please remember to swipe in and swipe out with your TUSC each time, otherwise you may have problems entering the Library on subsequent visits.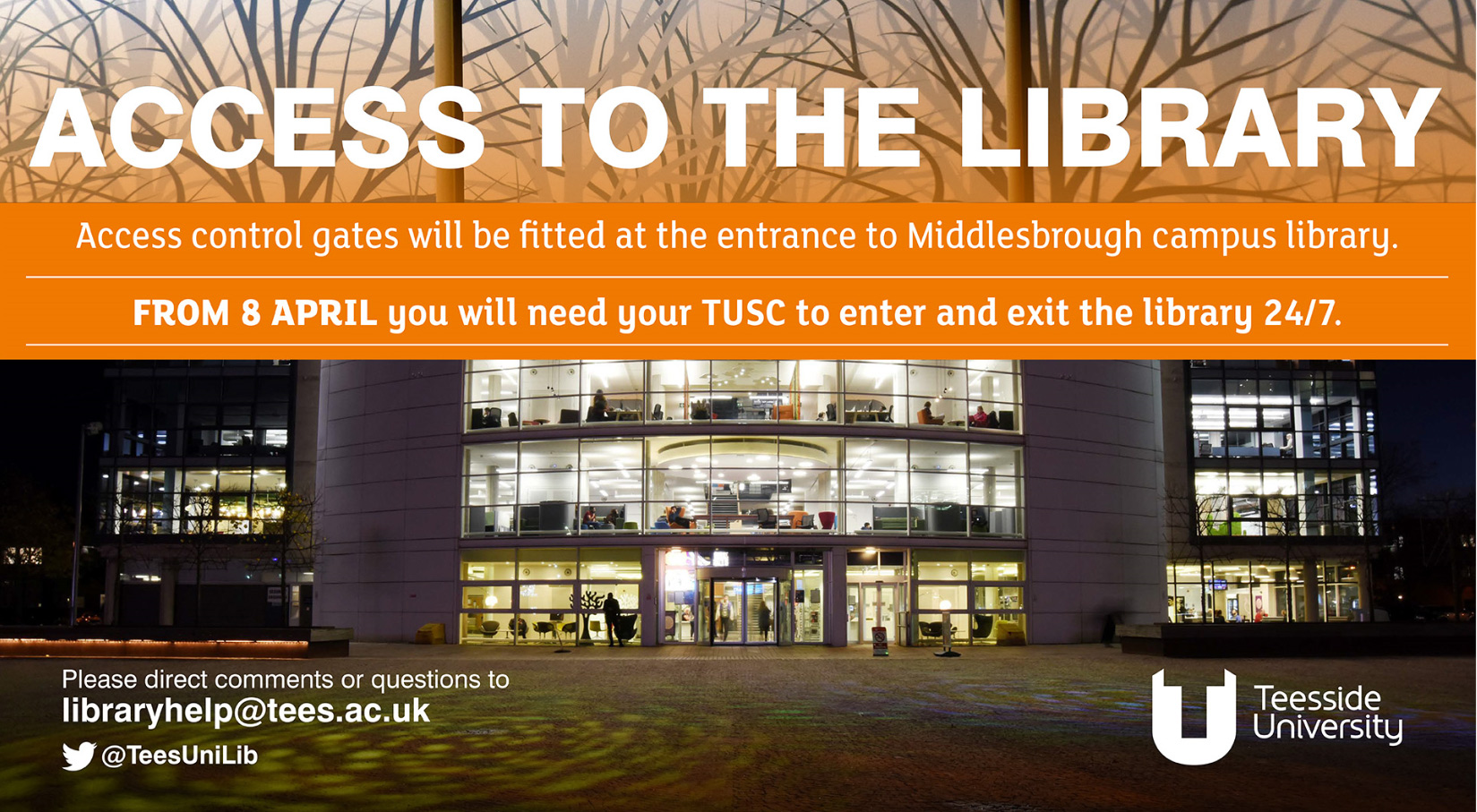 The use of controlled access will help us improve the management of the Library learning environment.
To select TUSC related actions such as cancel or replace a lost TUSC see https://mytusc.tees.ac.uk/mytusc/ - use the link below for more information.
If you have any comments or suggestions relating to the Library access control gates, please direct these to libraryhelp@tees.ac.uk
---