Holocaust Memorial Day 2020
On the 27th January we are marking Holocaust Memorial Day by meeting at 1.15pm in the Constantine Gallery.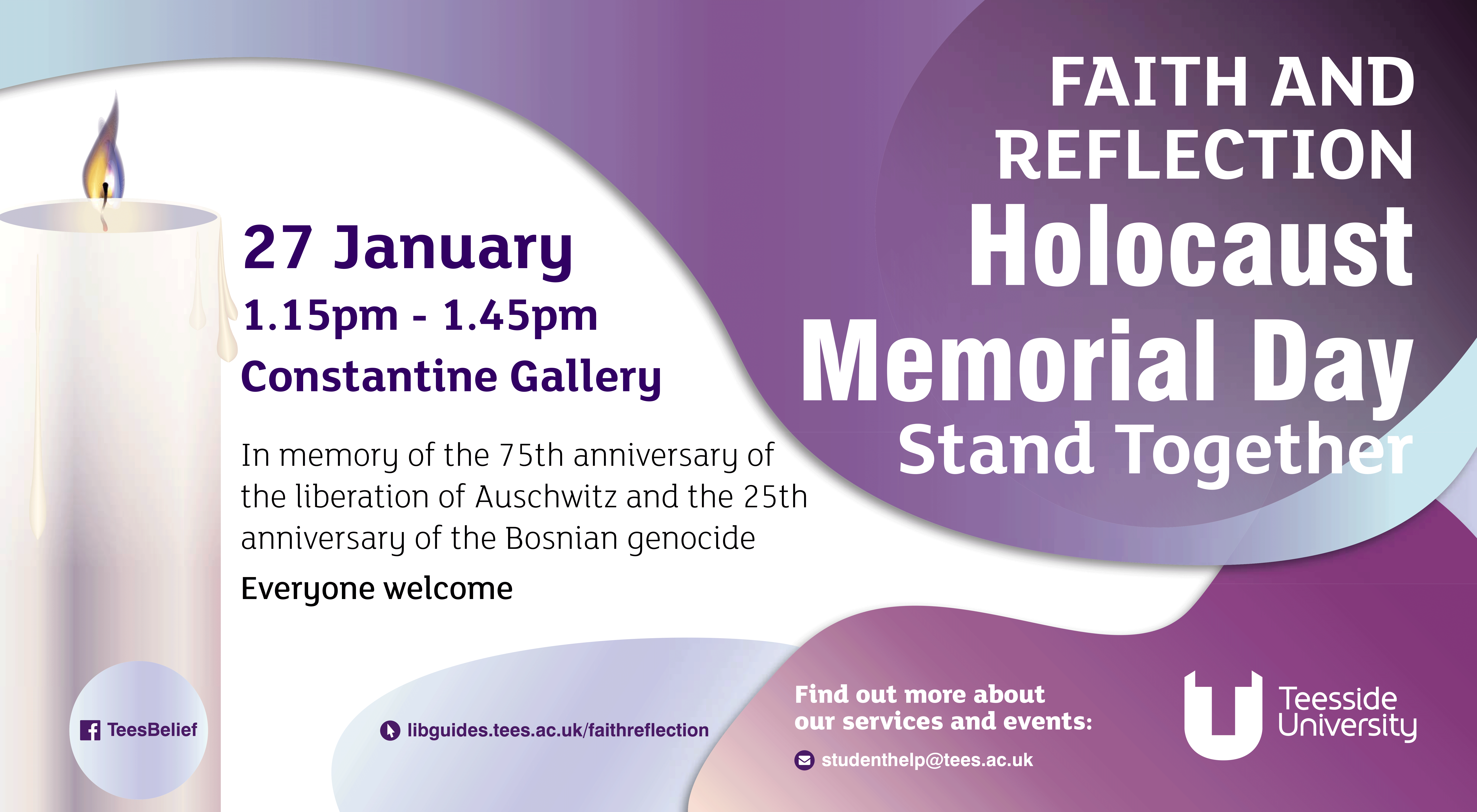 This year it is the 75th anniversary since the liberation of Auschwitz-Birkenau and the 25th anniversary since the Bosnian genocide.
The theme for this year's HMD is "Stand Together". Our talks in the Constantine will be focussed around this theme.
Following the talks we will be planting a memorial tree in King Edwards Square.
The Anne Frank exhibition will be open to the public in the Constantine on the 27th and sections of Anne's diary will be read out by some of our students on the day.
It would be great if you could join us to remember.
---