NUS Alcohol Impact accreditation success
Teesside University and Teesside University Student Union are proud to announce the successful achievement of the NUS Alcohol Impact accreditation.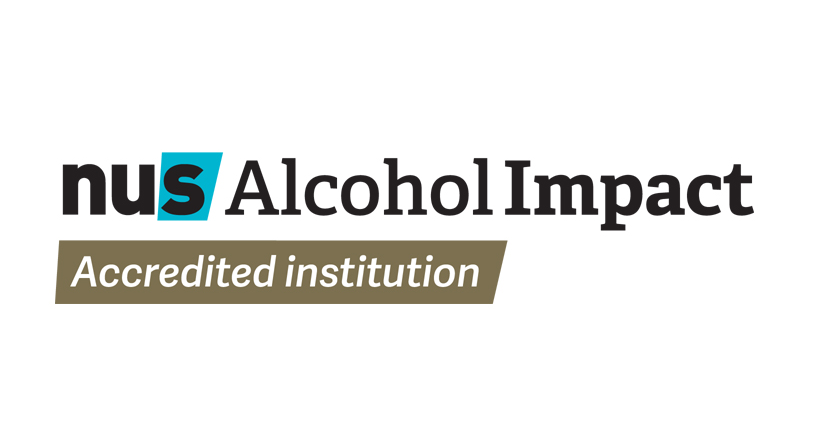 As a partnership we have been working towards this for the last few years and are really pleased to have passed the final audit in January 2020. This achievement would not have been possible without the excellent work of the SU through things like their Best Bar None gold award and our obtaining high level commitment from the University on responsible alcohol consumption.
Alcohol Impact is a certification of a whole institution's commitment to responsible consumption of alcohol at a key moment of change in students' lives. (NUS)
We received some excellent feedback from our student auditors and the NUS.
'It is incredibly clear that Teesside University and Teesside Students' Union have taken a strategic whole-institution approach to the responsible consumption of alcohol. Through this audit, the partnership has demonstrated the extent of their work and have shown the past efforts that enabled them to reach this stage'. (NUS auditor)
'Teesside University and their students' union are clearly at the forefront of tackling alcohol consumption issues. Developing partnerships and promoting their good work can only help this vital work go from strength to strength' (Student Auditor)
This process has been an excellent learning experience for us. It has helped us see how much great work we do in this area, but also where we can make improvements. We look forward to developing this work further and continuing our partnership with the SU and our other partners involved in Alcohol Impact over the years.
Finally we would also like to thank other partners who have been involved in this work including University colleagues and also colleagues from the Public Health and Public Protection Service, Middlesbrough council.
---