Using your Library and Symmetry Blue
You are required to have your TUSC to enter and exit the Library during all opening times. However, you may also use the Symmetry Blue app on a mobile device.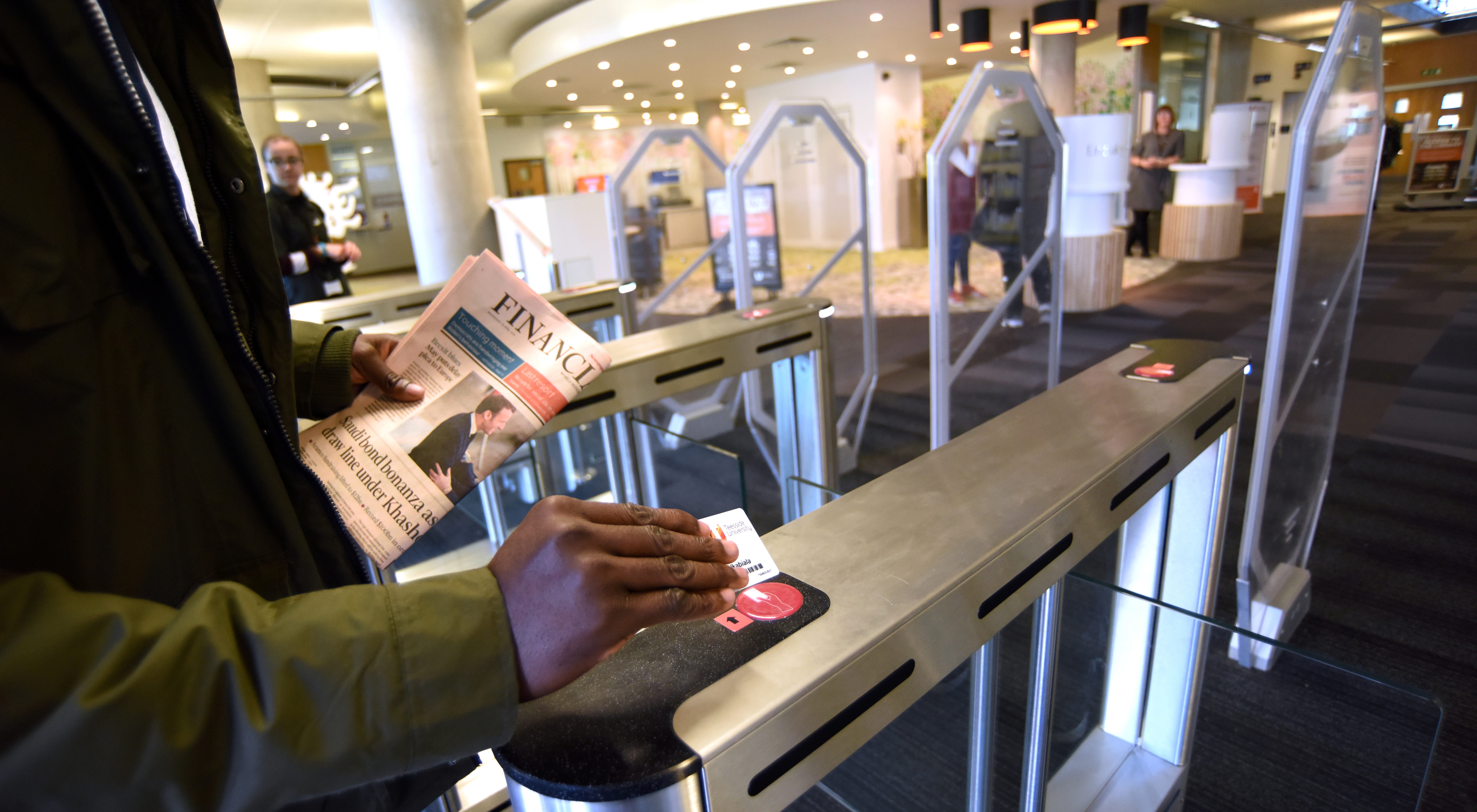 For security reasons, during self-service periods we need to check that users have eligible TUSCs.
If you are using the app during self-service times, you will be asked to show your TUSC. A photo of your TUSC on your mobile device is also acceptable ID.
In order to use the Symmetry Blue app on your mobile device, you need to register your mobile device via the MyTUSC page.
Choose the link below for more information on how to do this.
---