Black History Month
To celebrate Black History Month there is the Irin Ajo Mi window display based in the Student Life Building until 29 October. Irin Ajo Mi is a Yoruba phrase meaning My Journey. This display highlights four spoken word pieces written by young people, as part of the project.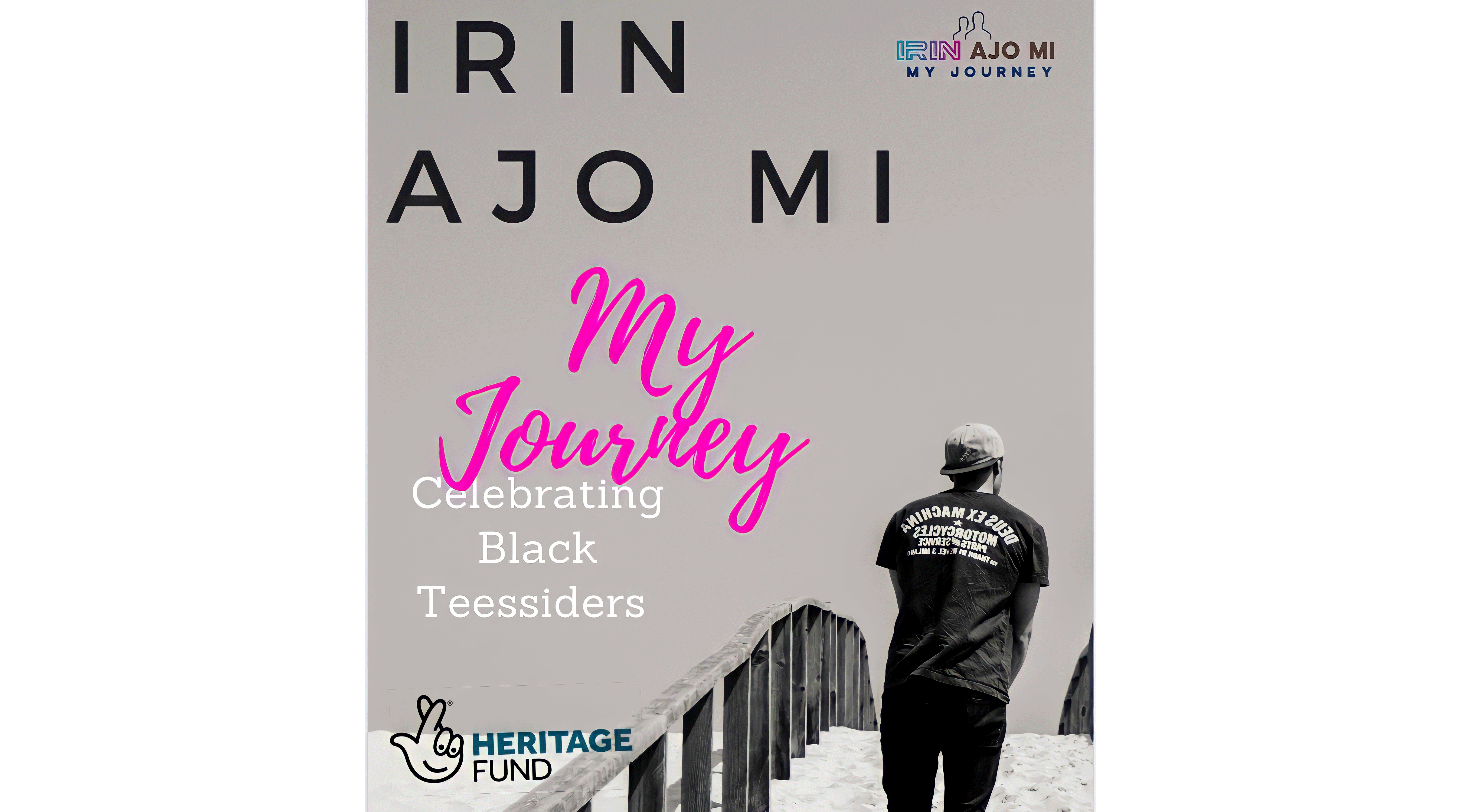 The Irin Ajo Mi project, organised by Taste of Africa North East, highlights the stories of African and African Caribbean people in the Tees Valley through interviews and creative work. It is supported by the National Lottery Heritage Fund, details and full content at www.irinajomi.co.uk
The window display was created with support from MIMA and Teesside University for Black History Month, October 2021.
A Creative Reading List for Black History Month has been created inspired by recent discussions and requests for reading material, working with educator and activist Marsha Garratt on a Creative Reading List – a mix of histories and stories for all ages.
The list is published in two parts, the first part is published in the September edition of MIMAZINA and the second part has been developed into a Black History Month reading list with support from colleagues in Student and Library Services, see links below.
There is also thought provoking Race and Civil Rights screenings compiled by LSE Academics available as a BoB playlist, see the link below. Sign in with your TU IT login.
Student and Library Services' Book Group will discuss the new novel Harlem Shuffle by Colson Whitehead on 20 October at 2pm via Teams. Everyone is welcome to take part, for details on the Book Group see https://libguides.tees.ac.uk/bookclub
---