University Mental Health Day – 9 Mar 2023
This year's University Mental Health Day takes place on Thursday 9 March 2023. We have a variety of events on offer around this date to support your mental wellbeing.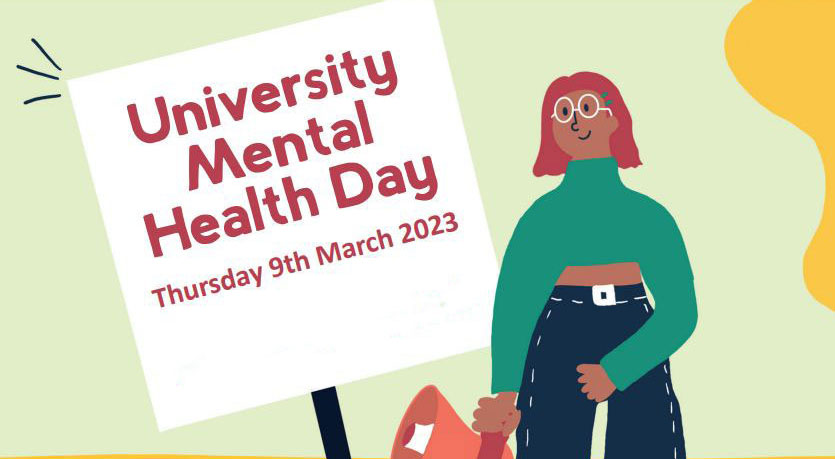 This year, Teesside University will facilitate a weeklong variety of mental health awareness events for you to come along and take part in.
University Mental Health Day (UMHD) brings together the University community to make mental health a priority, come along and join us to change the narrative around student mental health.
Events will include a sleep drop-in session, beginners' yoga, an anxiety workshop, a coffee morning, and mindful movement exercise sessions. On UMHD there will be a wellbeing stand in Student Life Building - with information on resources, activities, and fruit to giveaway to promote healthy eating. There will also be the Tree of Techniques for people to attach useful tips on how they reduce their anxiety or stresses, to share with others.
The full timetable of UMHD events can be found here
Teesside University students can also download the 'My Healthy Advantage' app which gives free access to 24/7 mental wellbeing support services.
---