School of Computing students selected to attend ILM graduate event
The four computer animation and visual effects students were selected to attend after impressing ILM with their end of year project show reels.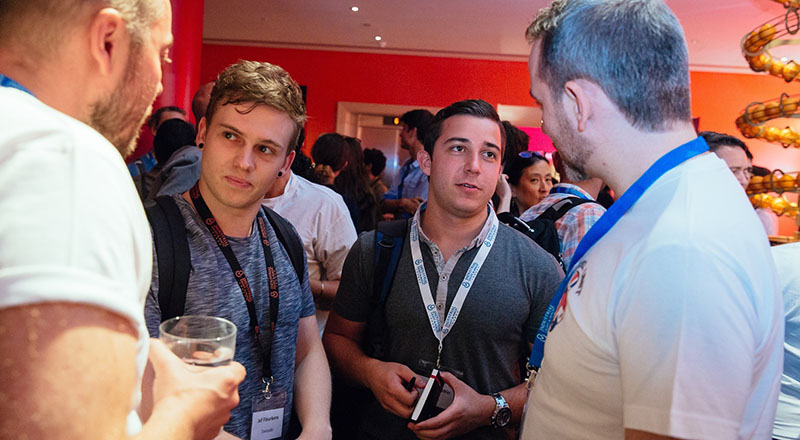 The event began with an introduction presentation from Acting Creative Director David Vickery and Director of Studio Operations, Sue Lyster before students had the chance to speak informally to the studio's artists about the work they produce and life at ILM. The second half of the event was the student's opportunity to talk through their own show reels with department heads and lead artists as part of 1-2-1 ten minute speed interviews. The event then concluded with a talk from guest speaker Roger Guyett, Visual Effects Supervisor and Second Unit Direction at ILM San Francisco who recently worked on Star Wars: The Force Awakens (2015).
Senior Lecturer in Visualisation and Graphical Applications Justin Greetham who also attended the event said, "I recall attending the official launch of the ILM London studio back in October 2014 where amongst other Star Wars characters I met C3PO and R2D2. It's great that animation and visual effects studios like ILM are looking to the School of Computing here at Teesside University to aid its expansion programme. We're really looking forward to taking part in next year's graduate event."
The students who attended the event included:
Steven Woodhouse, BA (Hons) Computer Character Animation See showreel
Karin Lauvdal, BA (Hons) Computer Animation and Visual Effects See showreel
Mikhail Gubkin, MA Computer Animation and Visual Effects See showreel
Jef Fleurkens, MA Computer Animation and Visual Effects See showreel
ILM is a division of Lucasfilm Ltd. and has become synonymous with ground-breaking visual effects work. ILM, whose headquarters are in San Francisco, also has operations in Singapore, Vancouver British Columbia, as well as London. The company has been awarded 15 Academy Awards® for Best Visual Effects and 26 Scientific and Technical Achievement Awards by the Academy of Motion Picture Arts and Sciences, www.ilm.com.
---