Home ›
News ›
Celebration in the capital of animation and visual effects talent
Celebration in the capital of animation and visual effects talent
Animation and visual effects students from Teesside University showcased their work in the capital at ExpoTees London.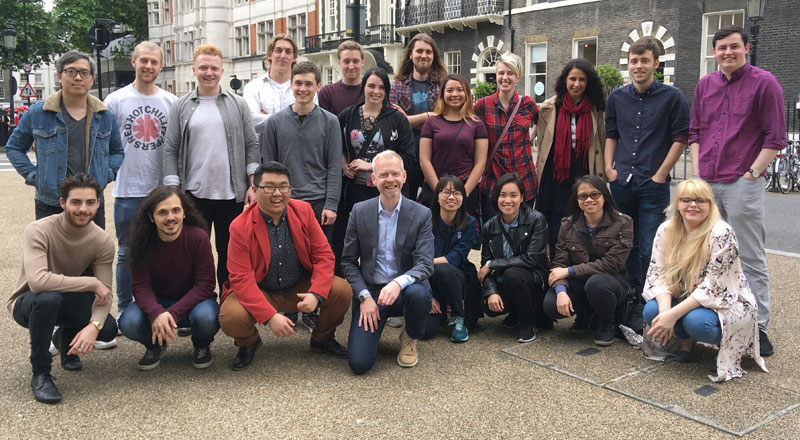 ExpoTees London is an annual exhibition of outstanding computing innovation, technology and design. Hosted at a different venue each year in London, this year it was hosted by The Mill studios.
As well as giving third year students a chance to show off their work, it also provided an opportunity for recruiters and organisations to discover bright new talent. The students were able to network with recruiters and studio managers from the animation and visual effects industries.
Justin Greetham, Senior Lecturer in Visualisation, who organised the trip, said: 'ExpoTees London provides an opportunity for our students to exhibit their work in the relative comfort of academy award winning studios such as The Mill.
ExpoTees London provides an opportunity for our students to exhibit their work
'The event provides a very solid and unique platform from which our students can confidently go out into the workplace and ask questions of recruiters, producers, studio managers and Teesside University alumni that are part of the animation and vfx scene in London.'
---