Teesside judge at international event for computer games creators
A Teesside University academic was invited to the Faroe Islands to oversee an international event for computer games developers and designers.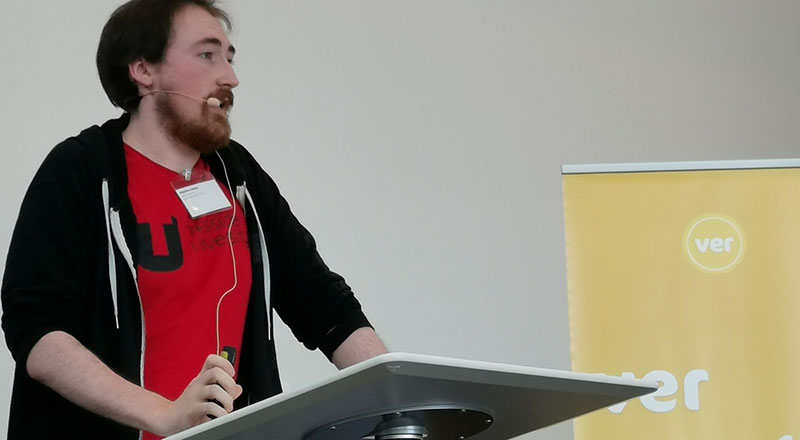 Stephen Reeson, Senior Lecturer in Computer Games Design, was asked to judge the FT Game Jam, hosted by telecommunication company Føroya Tele in Tórshavn.
A Game Jam is a games development project, usually timed over the course of a weekend, with developers brought together to plan, design and create games.
Games developers from around the world took part in FT Game Jam event, which ran for 48 hours and had the theme, Global Goals for Sustainable Development.
Stephen said: 'Game Jam is a very popular and well tested method of game creation where developers challenge themselves with a time limit to push their creative abilities.
'I'm proud of the opportunity to spread the word of Teesside University and our goals in creating and showcasing excellence in all forms of student work and industry based opportunities.
'I was also really happy to have been able to meet with several Teesside alumni during my time on the archipelago, while also making a great deal of new contacts and professional friends.'
I'm proud of the opportunity to spread the word of Teesside University and our goals
He added: 'The event was useful to myself, as well as my students indirectly, through the principles and workflows shown and completed over the course of the Game Jam. It was also inspiring to see people as young as 11 at the event, taking part and getting the recognition they deserve for their dedication to the craft of games creation.'
Stephen was invited as a judge to make the final presentation to the overall Game Jam winner.
He added: 'The judging involved looking at work produced during the Game Jam and taking into account different principles of design, development, gameplay and technical design before choosing who has kept to the brief and theme and created the best work.
'The competitors came from a multitude of disciplines, including programmers, graphic artists, designers and anyone else interesting in getting involved in game development.
'It was a great event to be involved in and I was able to establish contact with members of the local Faroe Islands indie games development community.'
---