Home ›
News ›
EAGE student chapter establishment
EAGE student chapter establishment
A European Association of Geoscientists & Engineers (EAGE) student chapter has been established at Teesside University.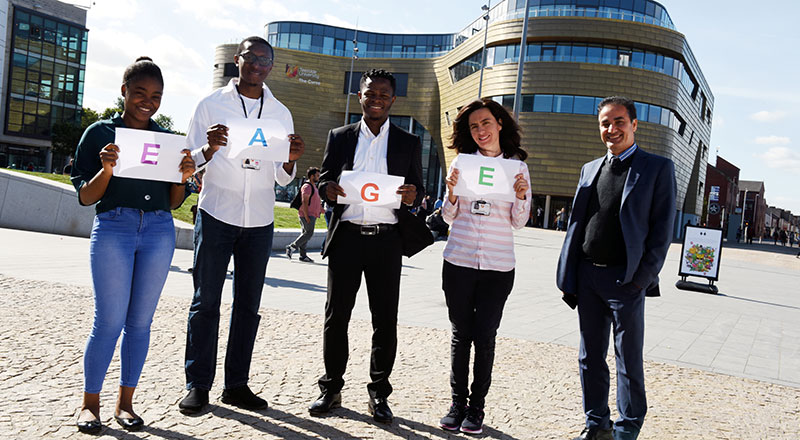 The chapter will provide a platform for geoscience and engineering students in the University's School of Computing, Engineering & Digital Technologies to meet, exchange ideas and initiate activities with the support of EAGE.
Student Chapters operate under the EAGE flag and collaborate with EAGE's Student Affairs Department in order to promote geosciences and engineering as well as the overall EAGE student activities within Teesside University beyond.
EAGE student chapters can be created by geosciences and engineering students in any relevant university worldwide. The purpose is to promote geosciences in the oil and gas industry, mining, environmental and civil engineering, as well as promoting global EAGE student activities.
Student chapters are encouraged to be creative and work rigorously to become an essential part of local student communities by demonstrating a high level of interest in the future of this industry.
Dr Sina Gomari, Senior Lecturer and Course Leader in Petroleum Engineering, said: 'The chapter will help students to engage with a global geoscience community and promote further progress of geoscience activity. It is a great achievement by our students, which took almost a year of hard work to achieve.'
---