Partnership leads to huge productivity increase and cost-savings
A Tees Valley engineering company is set to save hundreds of thousands of pounds each year thanks to a joint research project with Teesside University.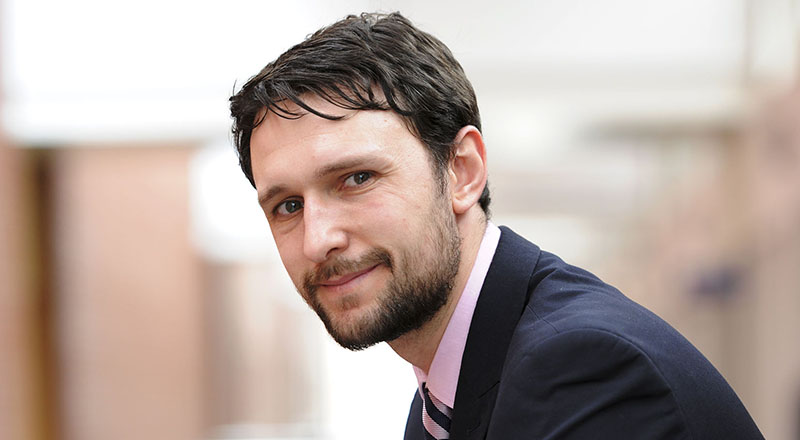 Saltburn-based Peel Jones Copper Products, which has provided high conductivity copper castings to the global iron and steel industry for 50 years, is set to grow capacity by 15% per year with the roll-out of a fully digitized manufacturing process developed in a Knowledge Transfer Partnership (KTP) with Teesside University.
The company – whose specialism is developing water cooled copper castings for blast furnaces, arc furnaces, smelters and cupolas, including triple cooled and double chamber tuyeres (piped or cored), tuyere coolers, flat plate stack coolers, stave and mini-stave coolers, clamps, troughs and tapping box seats – sought the University's expertise through a two-year KTP project.
A KTP is an Innovate UK-funded programme that helps SMEs to improve their competitiveness and productivity through the better use of knowledge, technology and skills that reside within universities.
Under the guidance of Dr David Hughes, a senior lecturer in Teesside University's School of Computing, Engineering & Digital Technologies, the project saw the University optimise the performance of blast furnaces through innovative 3D design and manufacture of blast furnace castings, utilising materials processing optimisation, embedded monitoring systems and advanced manufacturing processes.
Andrew Young, Managing Director of Peel Jones Copper Products, said the KTP had delivered above and beyond what was anticipated at the project outset. 'We are now capable of producing tuyeres – a tube, nozzle or pipe through which air is blown into a furnace and our most complex product – alongside other products in 3D within a period of just one or two weeks,' he explained.
We are absolutely delighted with what has been achieved through the partnership
'We have a knowledge repository for technical information and a file management system set up for 3D models, and essentially the whole company culture has moved towards technical work involving simulation and advanced quality planning. Overall, the new processes that have been introduced here have resulted in a 100% improvement in mould assembly, in one case, and cost-savings on other product lines so far addressed, which we estimate will be in the region of £660,000 worth of capacity per annum going forward. We are absolutely delighted with what has been achieved through the partnership.'
Dr Hughes added: 'This KTP is arguably our most successful yet in terms of what we have delivered and the outcomes for the company. We have effectively moved Peel Jones Copper Products from traditional 2D drawings to a fully digitised design and manufacturing processes. Through the project we also captured the customer voice which showed there is great interest in instrumentation and improving the reliability of tuyeres. This has also opened doors for new business opportunities and commercial exposure for the company.'
From its North-East base Peel Jones Copper Products serves many plant operators globally including Algeria, Austria, Belgium, Bosnia, Canada, Czech Republic, Finland, Germany, Netherlands, India, Poland, Romania, South Africa, Spain, Turkey as well as the UK.
---