New partnership with Centre for Process Innovation
Teesside University and the Centre for Process Innovation (CPI) have entered in to a new collaboration on the application of mass spectrometry approaches to support the design, manufacture and characterisation of biotherapeutics.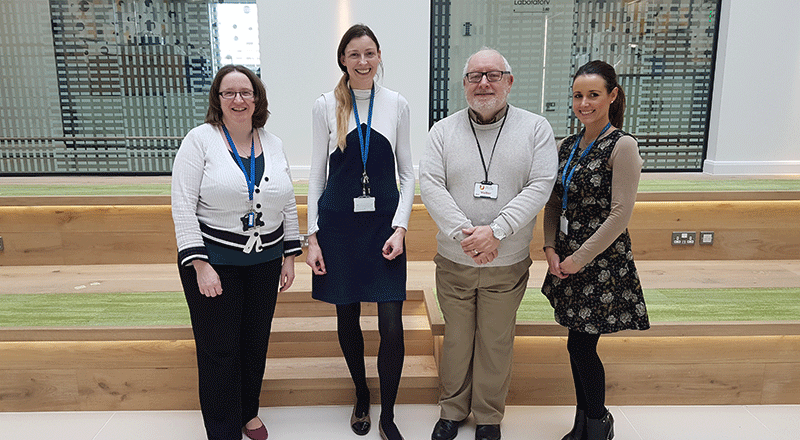 The project is supported through the Catapult Researchers in Residence Programme funded by Engineering and Physical Sciences Research Councils (EPSRC).
The pharmaceutical industry has seen a dramatic shift in emphasis from the production of small molecule, chemically based drug targets to therapeutics which are manufactured using biologically based processes. These biological products include vaccines, blood components, allergenics, somatic cells, tissues and recombinant therapeutic proteins.
Seven of the top ten drugs manufactured world-wide are therapeutic proteins. Unlike their chemical predecessors these biologically sourced products present significant challenges in structural confirmation, manufacture and measurement of reactivity due to the natural structural variations which may occur during their biological synthesis.
The development of advanced measurement science approaches forms an integral component of any design, manufacturing and characterisation pipeline. Of these modern approaches the development of mass spectrometry has been of central importance.
This project aims to optimise the current use of mass spectrometry approaches and to develop and utilise recently developed techniques such as ion mobility mass spectrometry which adds an additional shape-selective dimension to the mass spectrometry experiments allowing three dimensional information to be obtained at high sensitivity.
Professor Jim Scrivens is academic lead for the project. He said: 'This is a great opportunity for CPI and Teesside to work together to help local industry take a national lead in the mass spectrometry.'
Lucy Foley, Director National Centre for Biologics Manufacturing, CPI added: 'Catapult Researchers in Residence (RiR) Awards will build connections, support pathways to impact and knowledge exchange between academia and the Catapult centres.
'Combining cutting-edge research from Teesside University with state-of-the-art scale-up and testing facilities at CPI will provide a powerful springboard for the growth of this high technology industry in County Durham, and we are proud to be a part of that.'
---